Trattoria Pomo D'oro Restaurant Menu Design & Production 2010
Abosultely unique custom-made menu for the Italian restaurant

Client: Trattoria Pomo D'Oro
Industry: Restaurants, Café, Bars
Country: Hungary
Project details
In 2010 Artamax completed design of the third version of the menu for the restaurant Trattoria Pomo D'oro.
Pomo D'Oro is a luxury 5-star restaurant located in the downtown of Budapest serving traditional Italian and European dishes. We support this restaurant with our ideas and creative design services since 2003.

New restaurant menu is an absolutely unique and outstanding product!
Main idea we had for this menu: "What would it look like if Leonardo Da Vinci would design a restaurant menu?"

In this menu you might notice following features:
Handmade illustrations of kitchen tools made with closest possible attention to actual Leonardo's own style. These illustrations were drawn with literally the same techniques as his: nut liquid, cut reed, handmade paper.
Menu style based on drwoings in Leonardo's codex.
Renaissance paintings were used to decorate inside pages.
The font used is actually based on Leonardo's handwriting
We looked for the oldest Italian cook books and decorated the pages accordingly, BUT flipped them. That's how Leonardo coded he's contrivances.
Menu cover is a first class buffalo leather with metal elements and imprinted restaurant logo made from cooper.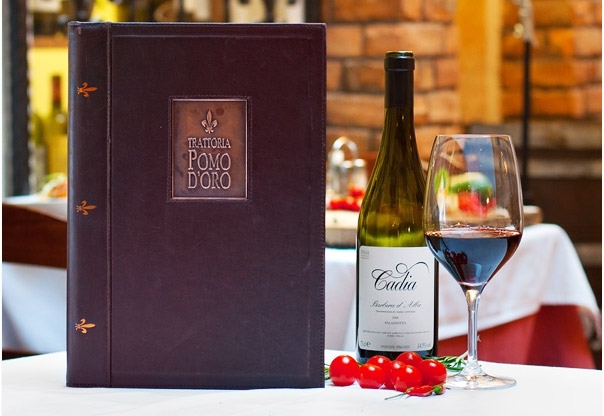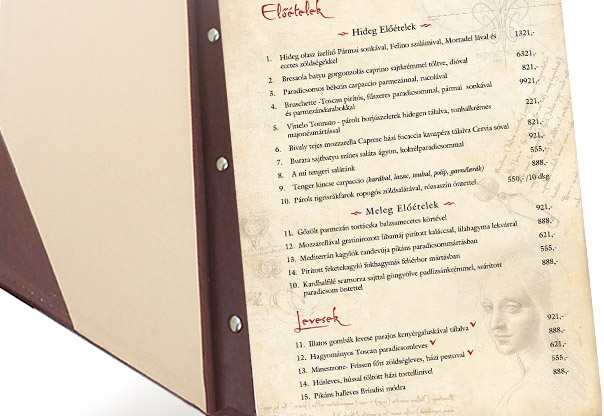 Original materials for illustration (Nut liquid, cutted reed, handmade paper)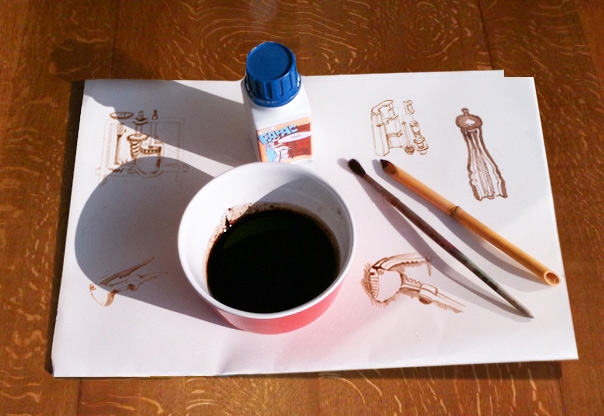 Decoration element - stylezed Pomo D'oro logo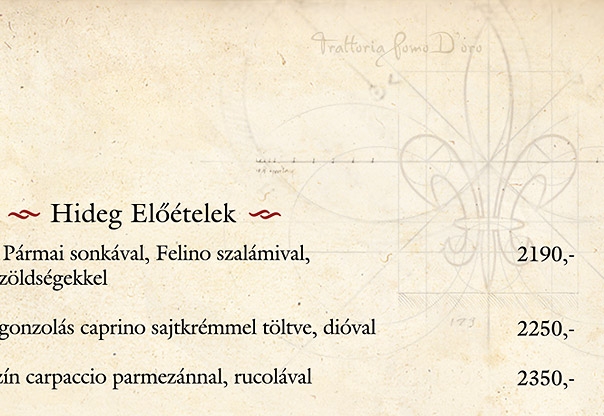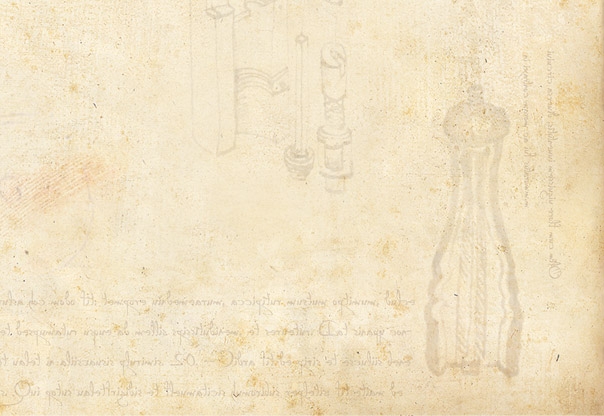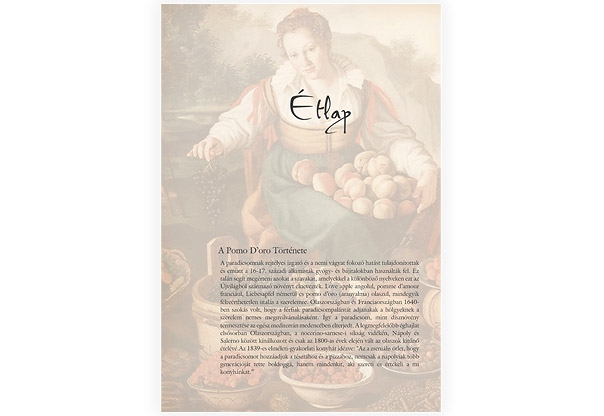 Solutions provided
Project team
Art-Director: Timár András, Vadim Ostapenko
Design: Timár András, Vadim Ostapenko
Management: Timár András
Team: Timár András, Vadim Ostapenko
Other works for this Client
Get in touch!
Project managers direct phones:
+36-30-231-1512 (English, for international clients)
+36-30-495-6522 (for Hungarian clients)
1137 Budapest, Jászai Mari tér 4/b
Office phone / Fax: +36 1 612-14-27
Contact us
Get the project you need: