Trattoria Pomo D'oro Website
Professional Restaurant Webdesign for Trattoria Pomodoro

Client: Trattoria Pomo D'Oro
Industry: Restaurants, Café, Bars
Country: Hungary
Project details
Pomo D'Oro is a luxury 5-star restaurant located in the downtown of Budapest serving traditional italian and european cuisine.
According to our tastes it is definitely the best italian restaurant in town.
Artamax was selected to develop a new visual identity for the restaurant, including web site, menu, marketing materials and print advertising.
New multilingual website reflects original feeling of the place and featuring online wine book with over 30 wines with bottle stickers and description for each wine.
In 2004 Pomo D'Oro was awarded with recommendation from Italian Chef Association.
Trattoria pomo d'oro - Main page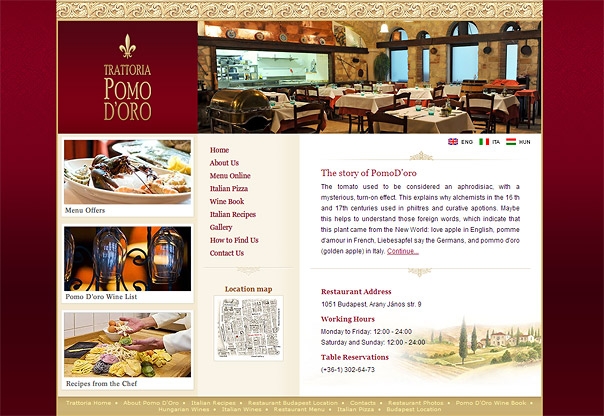 Custom map illustration on page "How to Find Us"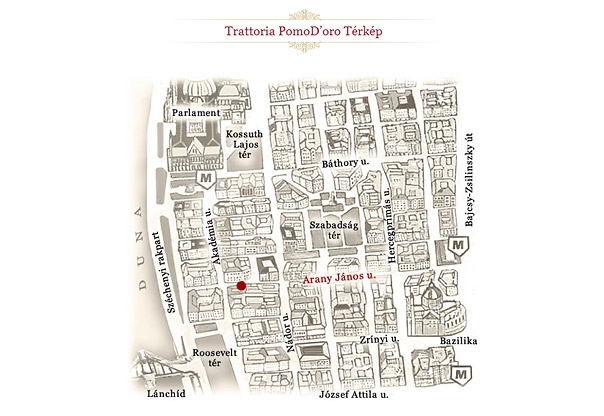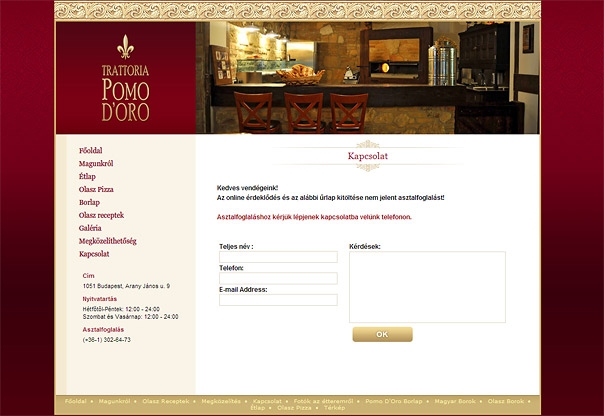 Solutions provided
Advertising, Custom Illustrations, Graphic Design, Identity Design, Marketing Solutions, Image Development, Search Engine Optimization (SEO), Search Engines Marketing (SEM), Website Design, Website Hosting, Website Maintenance
Project team
Art-Director: Vadim Ostapenko
Design: Vadim Ostapenko
Management: Timár András
Team:
Other works for this Client
Get in touch!
Clients in Hungary (Hungarian)

+36 30 495-6522
Contact us
Find the project: