Trattoria Pomo D'oro Winebook Illustrations
Unique illustrations for the restaurant wine menu

Client: Trattoria Pomo D'Oro
Industry: Restaurants, Café, Bars
Country: Hungary
Project details
Unique illustrations for Trattoria Pomo D'oro Italian Restaurant wine book.
Trattoria Pomo D'Oro is a luxury 5-star restaurant located in the downtown of Budapest serving traditional Italian and European dishes.
We support this restaurant with our ideas and creative design services since 2003. We have developed a visual identity for the restaurant, including web site, menu, marketing materials and print advertisements.
Unique, drawned illustrations for the winebook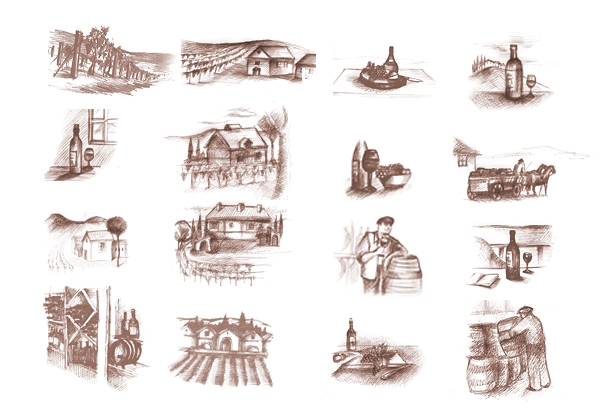 Solutions provided
Project team
Art-Director: Timár András
Design: Timár András
Management:
Team:
Other works for this Client
Get in touch!
Project managers direct phones:
+36-30-231-1512 (English, for international clients)
+36-30-495-6522 (for Hungarian clients)
1137 Budapest, Jászai Mari tér 4/b
Office phone / Fax: +36 1 612-14-27
Contact us
Get the project you need: