Trattoria Pomo D'oro Prosecco Wine Labels
Prosecco wine labels design for Italian restaurant

Client: Trattoria Pomo D'Oro
Industry: Restaurants, Café, Bars
Country: Hungary
Project details
Example of Prosecco wine label desgined the restaurant Trattoria Pomo D'Oro -- a luxury 5-star Italian restaurant located in the downtown of Budapest serving traditional Italian and European dishes.
We support this restaurant with our ideas and creative design services since 2003.
We have developed a visual identity for the restaurant, including web site, menu, marketing materials and print advertisements.
Prosecco wine label design for Trattoria Pomo D'oro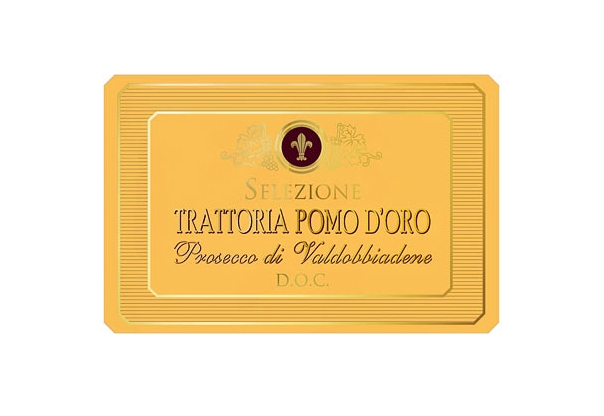 Solutions provided
Project team
Art-Director: Timár András
Design: Timár András
Management: Jáhner Attila
Team: Timár András
Other works for this Client
Get in touch!
Project managers direct phones:
+36-30-231-1512 (English, for international clients)
+36-30-495-6522 (for Hungarian clients)
1137 Budapest, Jászai Mari tér 4/b
Office phone / Fax: +36 1 612-14-27
Contact us
Get the project you need: