Sterk Helse Magazine Ads
Magazine advertisements design

Client: Sterk Helse
Industry: Health, Recreation, Sport
Country: Norway
Project details
Sterk Helse (Strong Health in Norwegian) is a company specializing in preventive medicine programs.
Artamax was chosen to develop and deliver entire visual identity for Norwegian company.
We have designed, invented and printed:
Company logo
Business and promotional cards
Various brochures and handout materials
Digital publications, newsletters
Unique custom made folders and holders for marketing materials
City maps
Company website
A few sets of marketing materials handed out to clients were organized into separated folders of different sizes. Folders can contain a combination of:
Brochures
City maps
City Guides
Promo cards
A set of post-cards
Note-book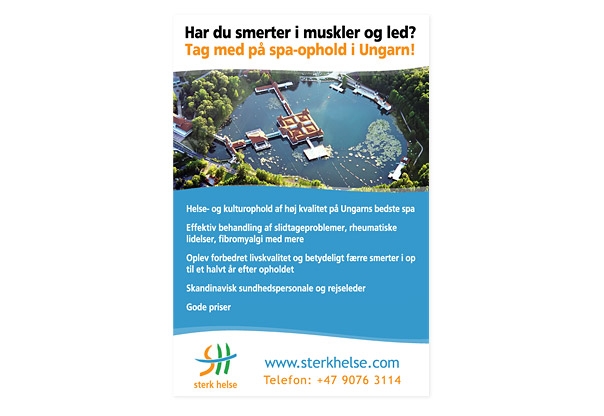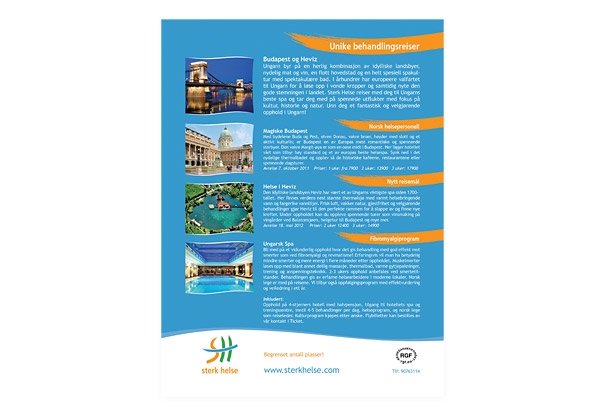 Solutions provided
Project team
Art-Director: Vadim Ostapenko
Design: Vadim Ostapenko
Management: Jan Anders Borning
Team:
Other works for this Client
Get in touch!
Clients in Hungary (Hungarian)

+36 30 495-6522
Contact us
Find the project: