Il Terzo Cerchio Restaurant unique map production
Unique map design for Il Terzo Cerchio italian restaurant

Client: Il Terzo Cerchio
Industry: Restaurants, Café, Bars
Country: Hungary
Project details
Il Terzo Cerchio Italian restaurant came up with an idea to produce a unique take-away Budapest map for guests. Artamax designed the map, produced it and provided professional photo shoot for the project.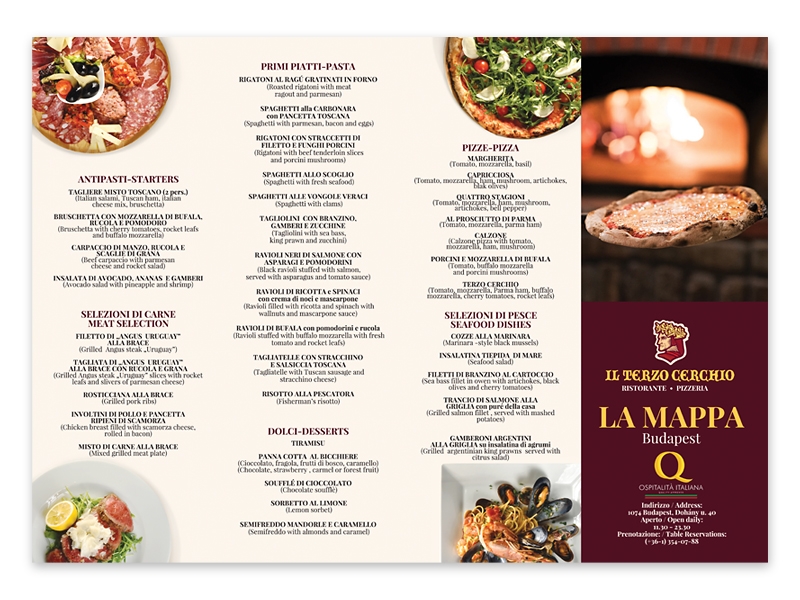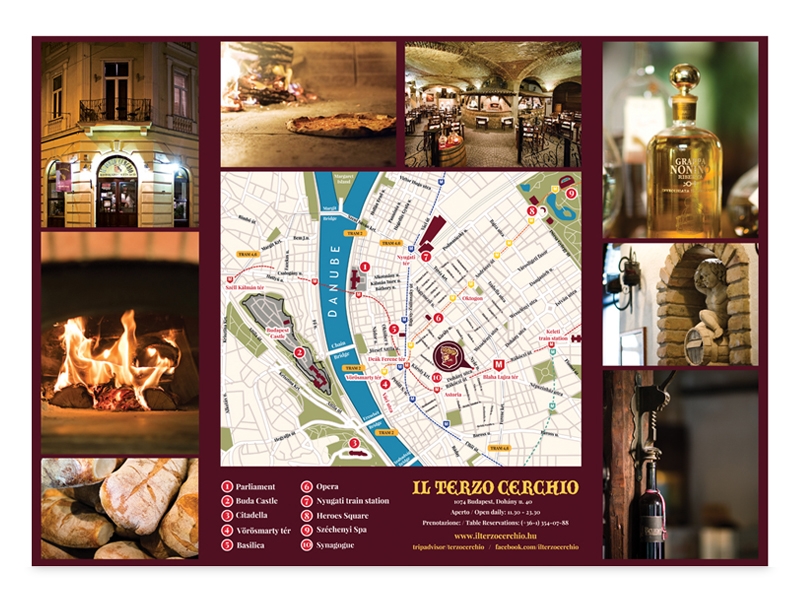 Project team
Art-Director: Timár András
Design: Timár András
Management:
Team: Timár András, Végel Dániel
Other works for this Client
Get in touch!
Clients in Hungary (Hungarian)

+36 30 495-6522
Contact us
Find the project: