Grant Application Support: Butik Design Rooms
Graphical and design support for a grant application

Client: Butik Design Rooms
Industry: Travel & Accommodation
Country: Hungary
Project details
Luxury hotel Butik Design Rooms is located at Abádszalók (Tisza-lake) in Hungary.

The project was founded by the well known "Szechenyi grant".

Artamax provided the following list of deliverables to support this grant application:

Identity creation
Logo design
Corporate colors and typography
Other visual elements of the identity
Communication materials design, i.e. business cards, letterhead, stamp, envelopes, etc.
We have also developed a
Hotel Website

Mobile version of the website

Off-line promotion
PR campaign / Radio and print ads
Teaser campaign creation
Slogan & articles with professional copywriter
Facebook movie (viral advert) creation
Other communication materials design
Print ads
Flyers
Banners
Brochure
Drink list
Napkins
Check holder
Matches
Bath clothes
Towels
Cream boxes
Hotel signs
Wine labels
Palinka stickers
Bike design
Bus decorations
Please feel free to contact us to support your own grant applications!
Logo ideas for the project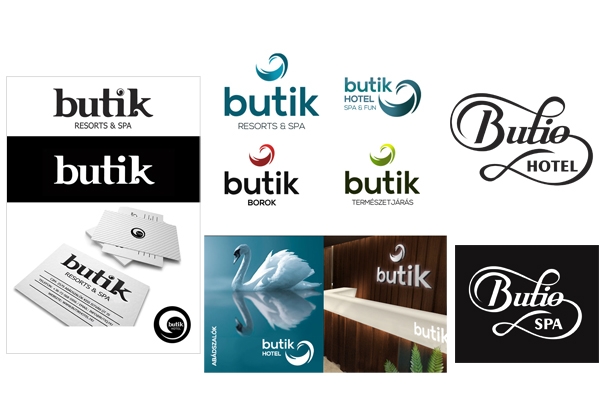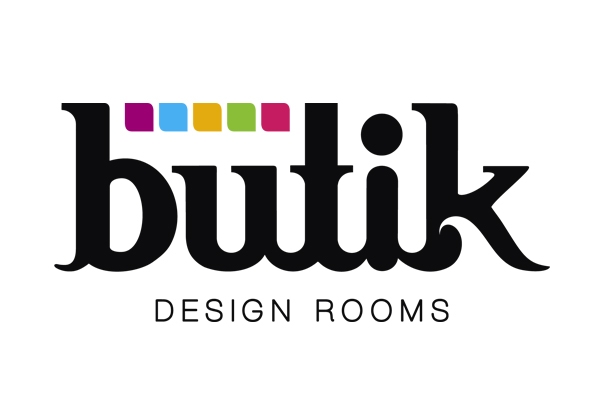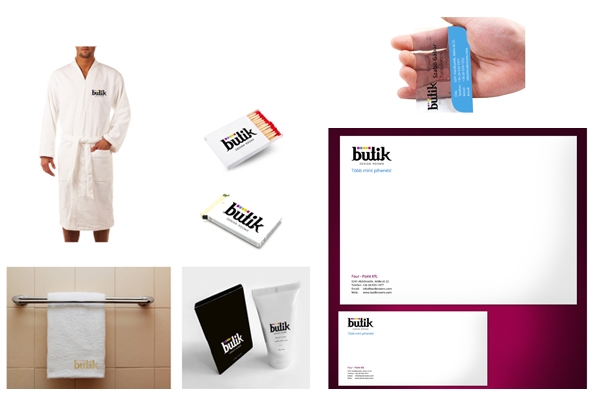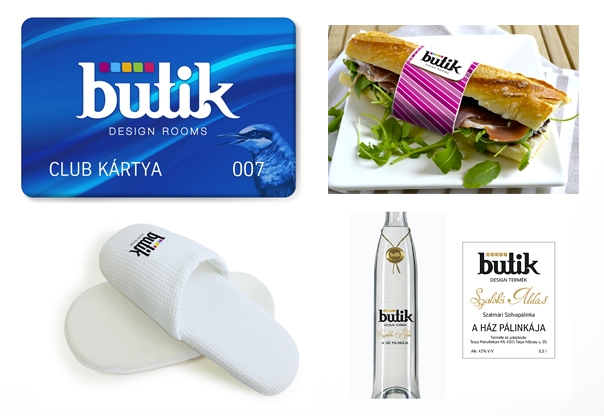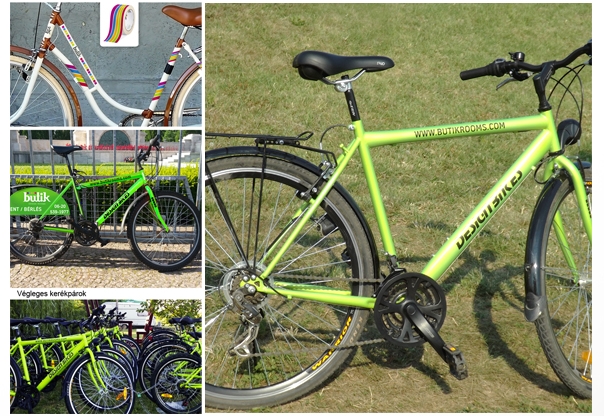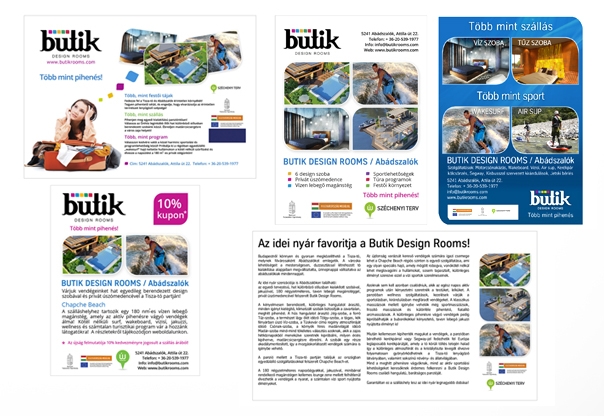 Wine and palinka labels design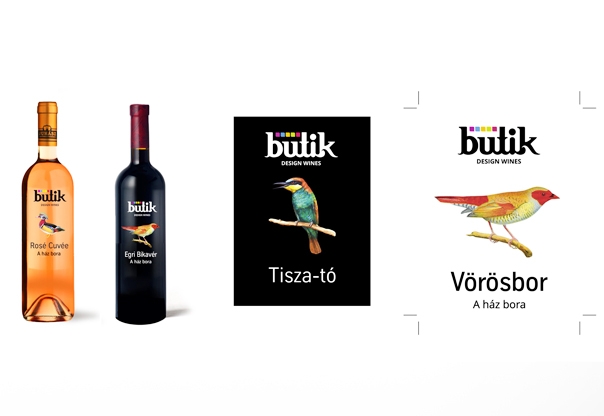 Solutions provided
Advertising, Brand Development, Consulting, Content Management System (CMS), Custom Illustrations, Exterior Design, Identity Design, Logo Design, Marketing Solutions, Image Development, Mobile optimization, Search Engine Optimization (SEO), Search Engines Marketing (SEM), Social network integration, Website Design, Website Hosting, Website Maintenance
Project team
Art-Director: Timár András, Vadim Ostapenko
Design: Dobos Levente, Timár András, Vadim Ostapenko
Management: Timár András
Team: Dobos Levente, Enczmann Éva, Marton Szilvia, Mocsáry Zsolt, Révész Attila, Timár András, Vadim Ostapenko
Other works for this Client
Get in touch!
Clients in Hungary (Hungarian)

+36 30 495-6522
Contact us
Find the project: