Butik Design Rooms Website
Luxury boutique hotel website design

Client: Butik Design Rooms
Industry: Travel & Accommodation
Country: Hungary
Project details
BUTIK DESIGN ROOMS is a luxury boutique hotel featuring six custom designed rooms, each executed in different nature theme, 180 square meter floating deck, Jacuzzi, a private pool and a variety of water sports facilities.

The inimitable BUTIK DESIGN ROOMS are situated by the stunning crystal clear Lake Tisza in Hungary near the city Abádszalókm, which is most known for its highest standard events, outstanding facilities and amusements.

Artamax was invited to create a full-scale visual identity and complete a marketing campaign for the hotel. We have accomplished an enormous amount of work for the place, including logotype design, print advertisements, website development, newsletters, articles and much much much more.
Website is featuring:
Elegant design

Content in 3 languages

Online room reservations and availability check software

Email newsletter software

Design, optimized for mobile devices (Responsive Design)

Responsive website means, that by using HTML 5 and CSS 3 technologies website will work the best on all kind of modern devices such as desktop computers, mobile phones (iPhone, Androdi, Windows mobile, etc.), tablets (iPad, Galaxy Tab, Tablet PC, etc.).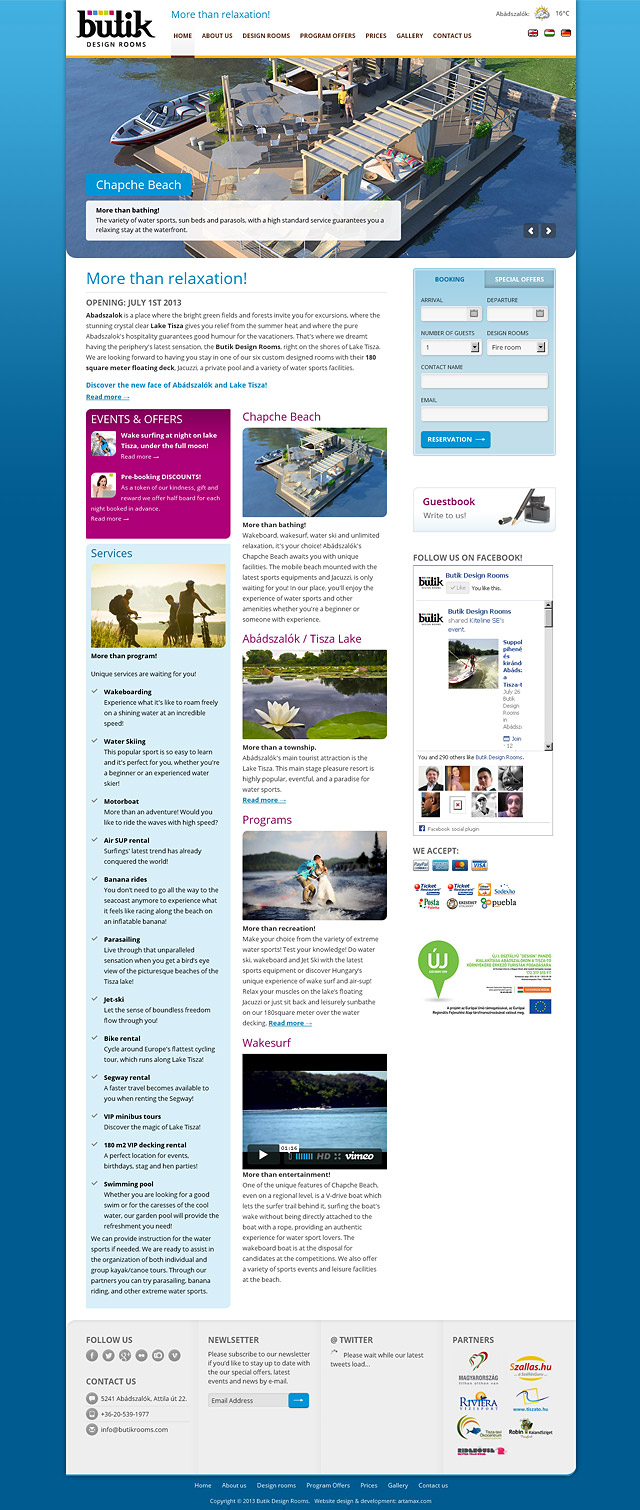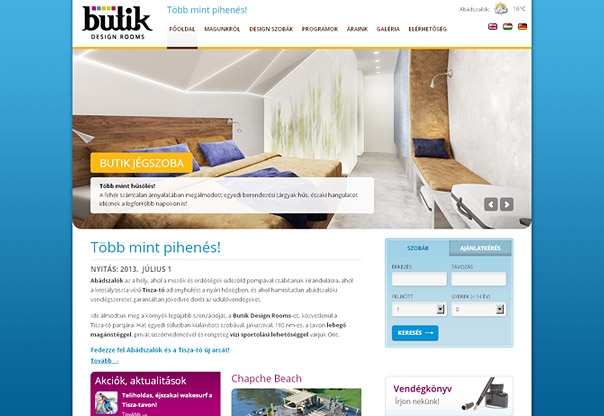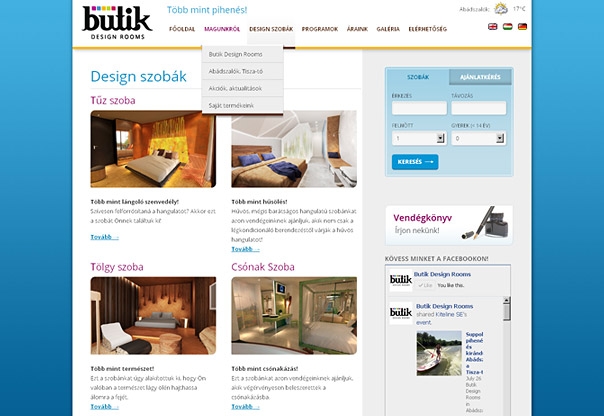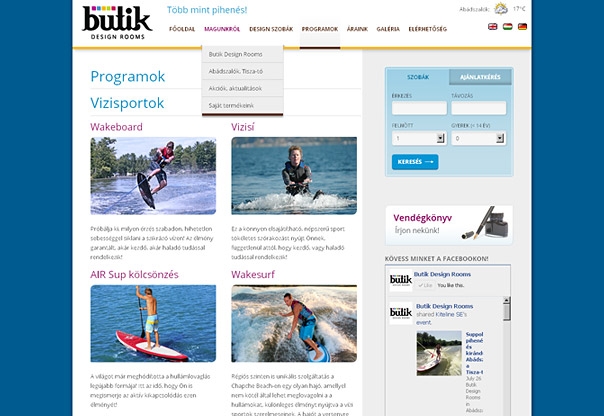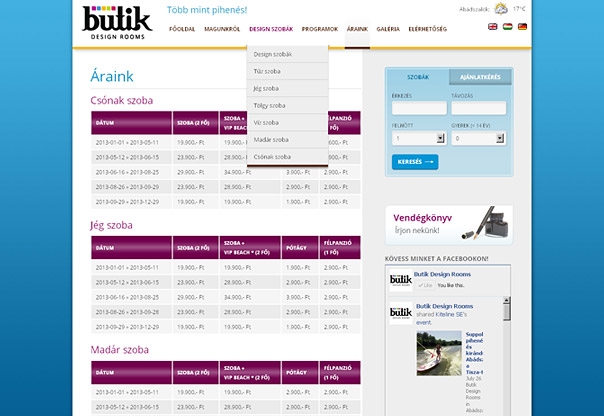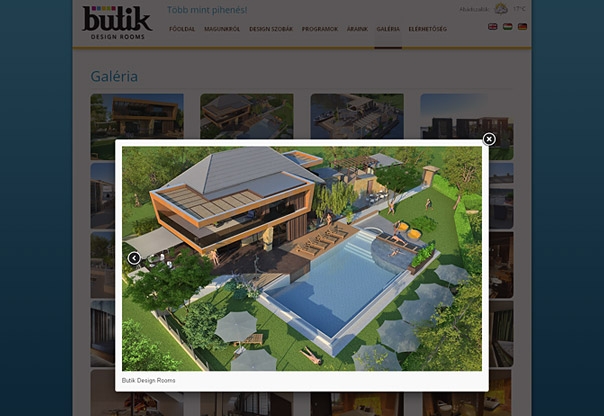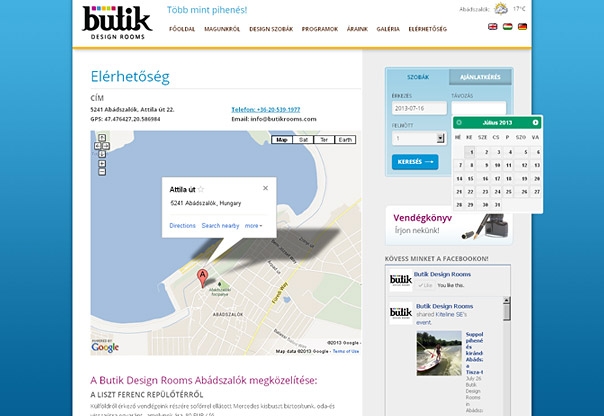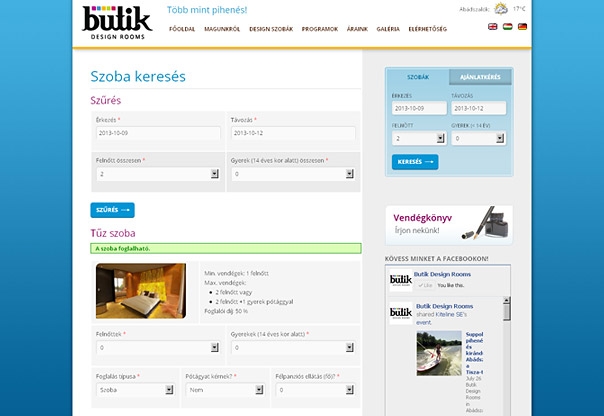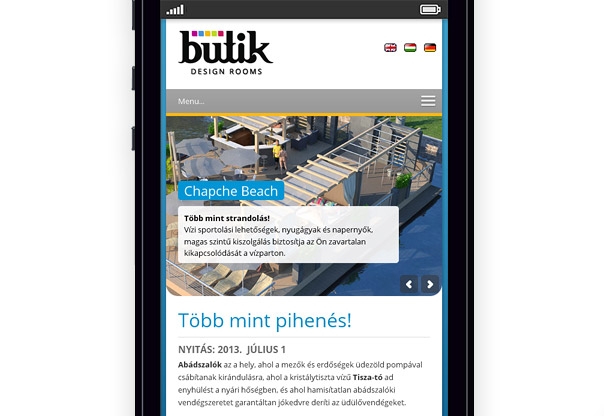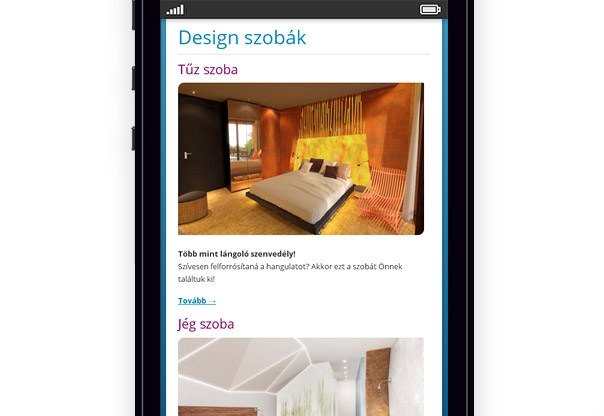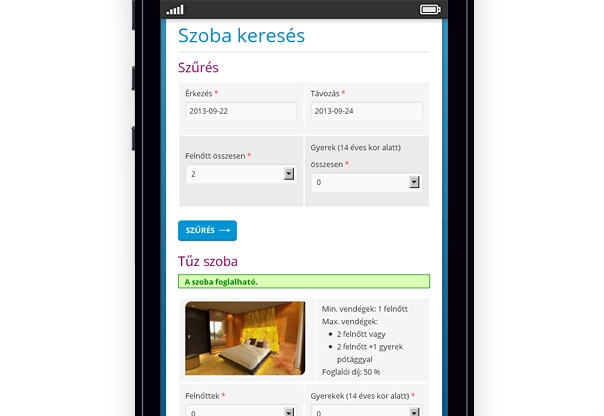 Solutions provided
Brand Development, Consulting, Electronic Newsletter, Graphic Design, Identity Design, Logo Design, Marketing Solutions, Image Development, Mobile optimization, Search Engine Optimization (SEO), Search Engines Marketing (SEM), Website Design, Website Development, Website Hosting, Website Maintenance
Project team
Art-Director: Vadim Ostapenko
Design: Vadim Ostapenko
Management: Timár András
Team:
Other works for this Client
Get in touch!
Clients in Hungary (Hungarian)

+36 30 495-6522
Contact us
Find the project: