Want Event Management Mobile weboldal
Responsive website design and development

Client: Want Event Management Wedding & Event Organizer
Industry: Business
Country: Hungary
Project details
Responsive website design and development for mobile devices for Want Event Management (Budapest).
Want Event is organizing exclusive events, weddings & programs in Hungary and also abroad.
Artamax was invited to design a clean, elegant logo and identity.

Responsive website means, that by using HTML 5 and CSS 3 technologies website will work the best on all kind of modern devices such as desktop computers, mobile phones (iPhone, Androdi, Windows mobile, etc.), tablets (iPad, Galaxy Tab, Tablet PC, etc.).
Design of the website will automatically adapt to any screen size and allow users to use touch screen with swipe gestures.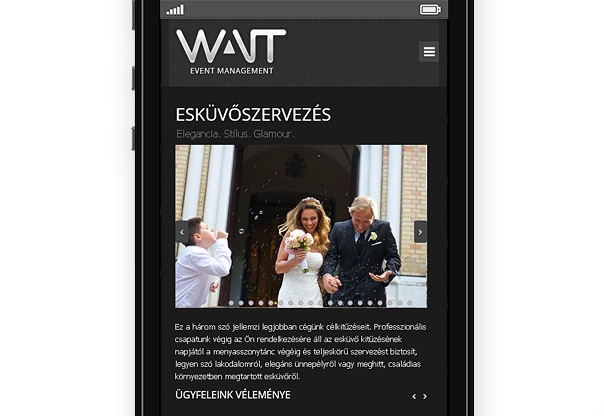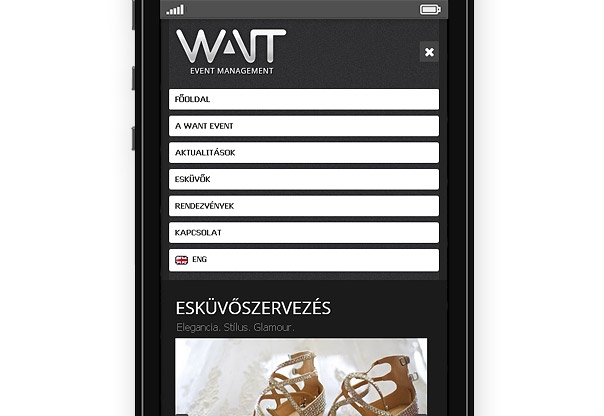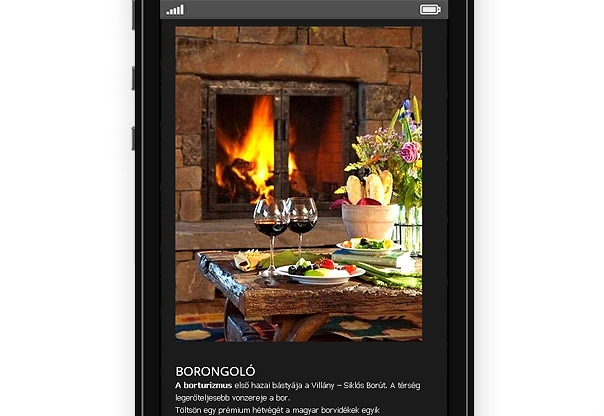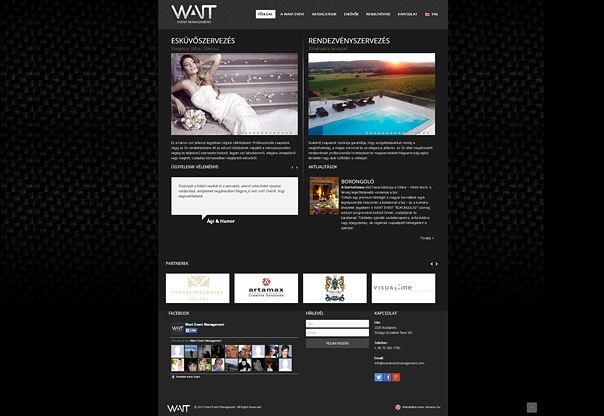 Project team
Art-Director: Vadim Ostapenko
Design: Vadim Ostapenko
Management: Timár András
Team: Dobos Levente
Other works for this Client


Get in touch!
Clients in Hungary (Hungarian)

+36 30 495-6522
Contact us
Find the project: