Trófea Grill Restaurant Website
Website Design for Trófea Grill chain of restaurants

Client: Trófea Grill Étterem
Industry: Restaurants, Café, Bars
Country: Hungary
Project details
Currently Trófea Grill is a largest chain of restaurants in Budapest, offering swedish table and fixed-price packages. Graphic elements of design for the new website were created with close connection to the restaurant interior, warm, traditional and home-like.
Artamax provides full services for the restaurant's website. Regarding our SEO (search engines optimisation) services trofeagrill.com turned into the MOST VISITED RESTAURANT WEBSITE in Hungary!
Trófea Grill Restaurant root page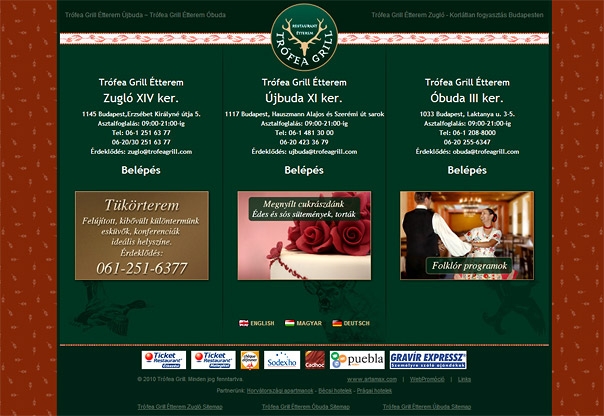 Trófea Grill Restaurant Zugló main page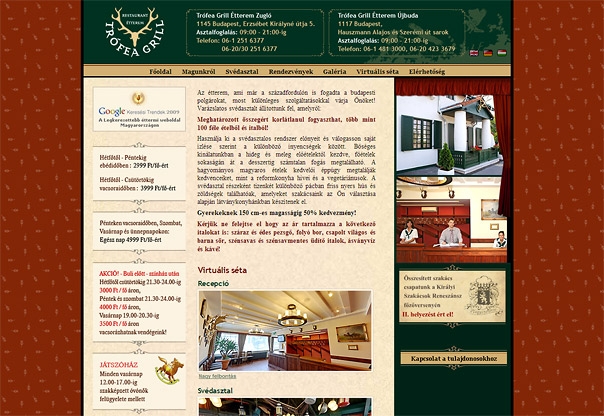 Trófea Grill Restaurant Óbuda - Javascript gallery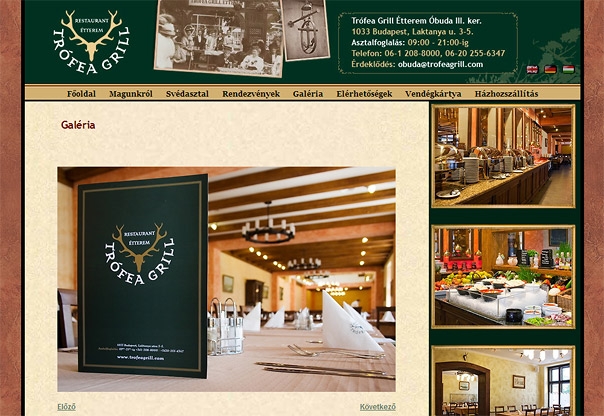 Trófea Grill Restaurant Újbuda - 3D virtual tour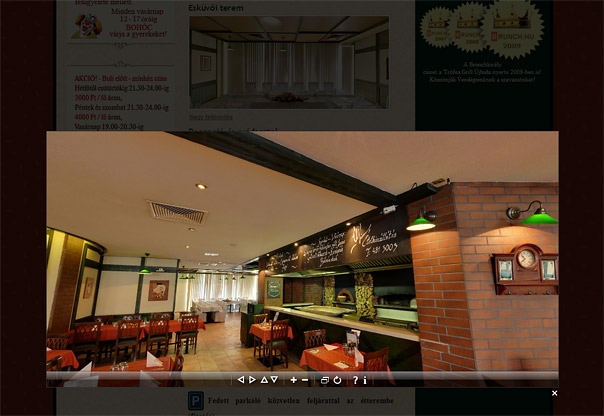 Solutions provided
Brand Development, Consulting, Custom Illustrations, Electronic Newsletter, Graphic Design, Marketing Solutions, Image Development, Search Engine Optimization (SEO), Search Engines Marketing (SEM), Website Design, Website Development, Website Maintenance
Project team
Art-Director: Vadim Ostapenko
Design: Vadim Ostapenko
Management: Timár András
Team:
Other works for this Client
Get in touch!
Clients in Hungary (Hungarian)

+36 30 495-6522
Contact us
Find the project: