Star Hotel Budapest Website
Professional hotel website design

Client: Mellow Mood Group
Industry: Travel & Accommodation
Country: Hungary
Project details
Artamax has been working closely with Star Hotel developing web site, which would be able to represent a special atmosphere, colors and the mood of the hotel.
Few of existing decoration details of the interior were used as design elements for website layout.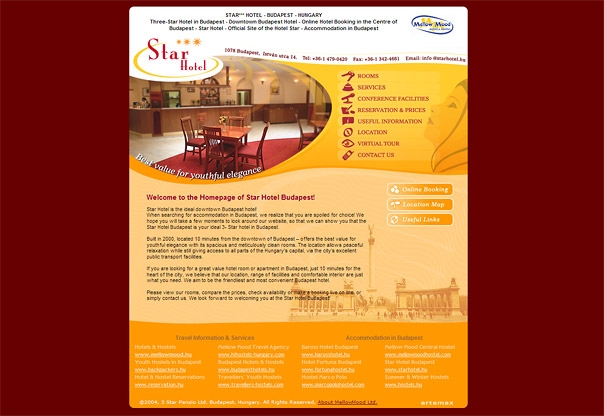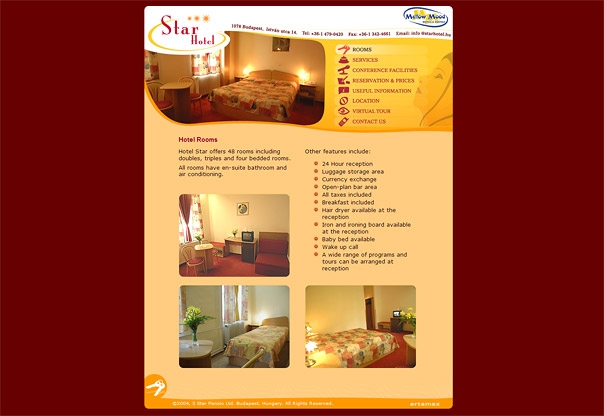 Project team
Art-Director: Vadim Ostapenko
Design: Vadim Ostapenko
Management: Andrew Slater
Team:
Other works for this Client
Get in touch!
Clients in Hungary (Hungarian)

+36 30 495-6522
Contact us
Find the project: