Marco Polo Hostel Website
Professional hostel website design

Client: Mellow Mood Group
Industry: Travel & Accommodation
Country: Hungary
Project details
MarcoPolo hostel is something special. Positioned somewhere between hotel and hostel MarcoPolo offers great facilities, perfect location and superb pricing.
Artamax was invited to create entertaining, innovative web site, which would be easy to navigate and quick to load.
Due to increasing interest from visitors and successful online promotion we have developed content of the website in many languages (English, German, Italian, Spanish, French, Russian, Japanese, Hungarian and Czech), making MarcoPolo truly international and friendly place.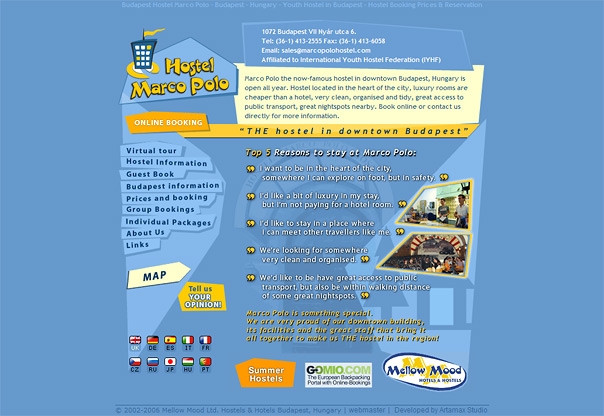 Custom illustration on the website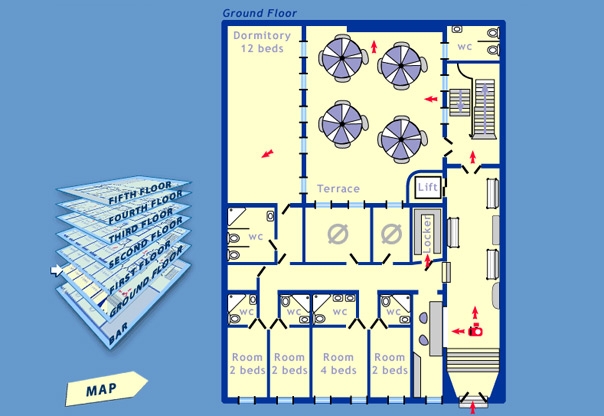 Project team
Art-Director: Vadim Ostapenko
Design: Vadim Ostapenko
Management:
Team:
Other works for this Client
Get in touch!
Clients in Hungary (Hungarian)

+36 30 495-6522
Contact us
Find the project: