Gesztenyés Restaurant & Conference Centre Logo
Professional identity and logo design

Client: Gesztenyés Restaurant & Conference Centre
Industry: Restaurants, Café, Bars
Country: Hungary
Project details
Artamax designed a new logo and complete visual identity for the Gesztenyés Restaurant & Conference Centre in Budapest.
"Gesztenye" in Hungarian means "chestnut ", restaurant and conference center are actually located on the chestnut alley.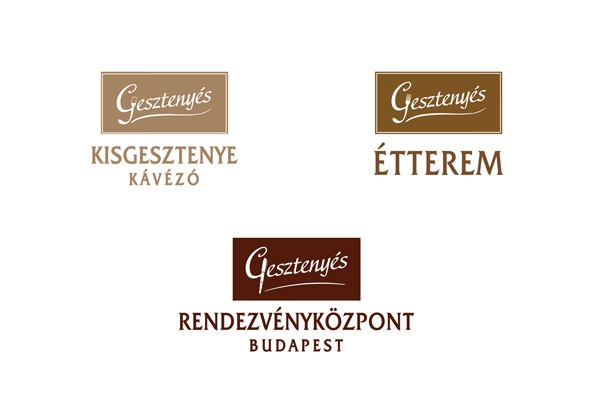 Solutions provided
Project team
Art-Director: Vadim Ostapenko
Design: Timár András, Vadim Ostapenko
Other works for this Client

Get in touch!
Project managers direct phones:
+36-30-231-1512 (English, for international clients)
+36-30-495-6522 (for Hungarian clients)
1137 Budapest, Jászai Mari tér 4/b
Office phone / Fax: +36 1 612-14-27
Contact us
Get the project you need: