CBS Property Major Hungarian Landowner Corporate Site
Property developer corporate website design and development

Client: CBS Property
Industry: Business
Country: Hungary
Project details
CBS Property is a major landowner in Hungary with nearly 10,000,000 m2 of property in strategic locations, mostly in and around the capital city of Budapest.
For CBS we have designed and built a coprorate professional website driven by our own Content Management System (CMS) smartamax and featuring:
Content management in multiple languages
Property seach
Full text search engine
Interactive Flash map with XML integration
News modules and much more.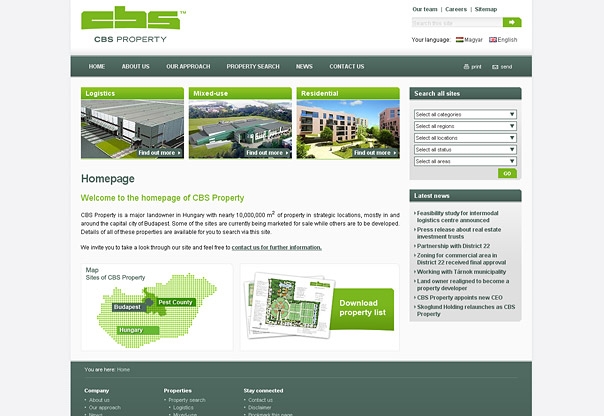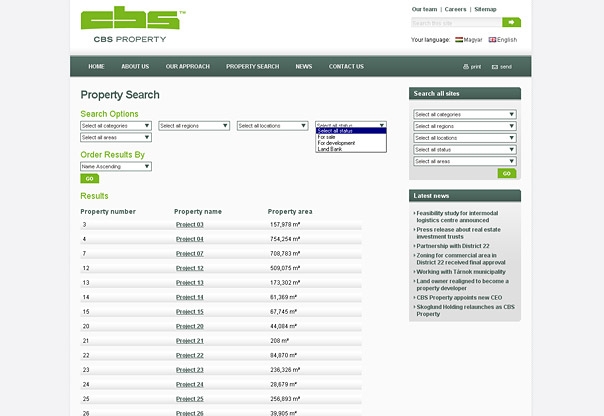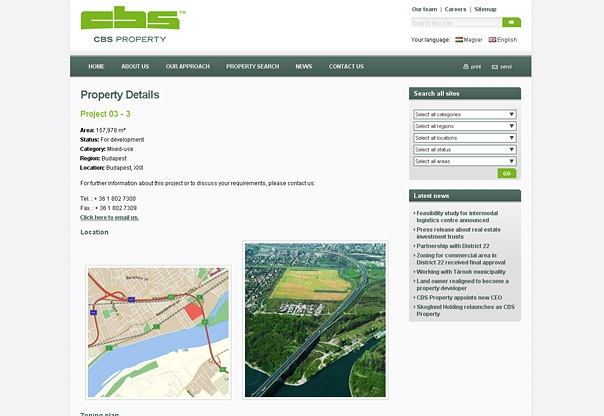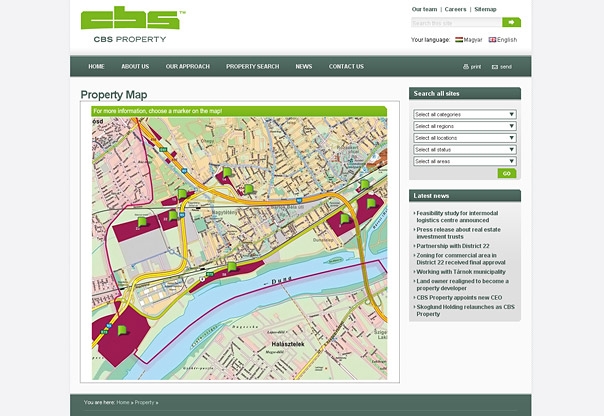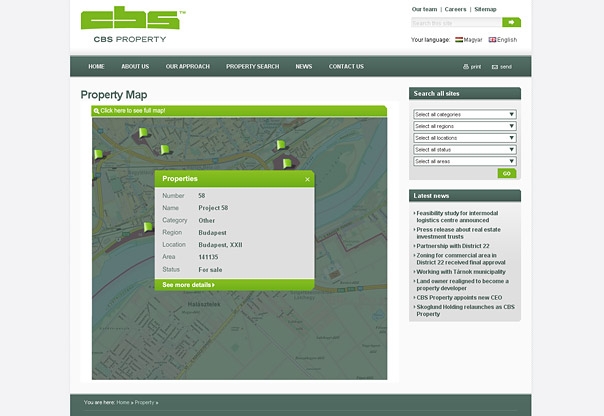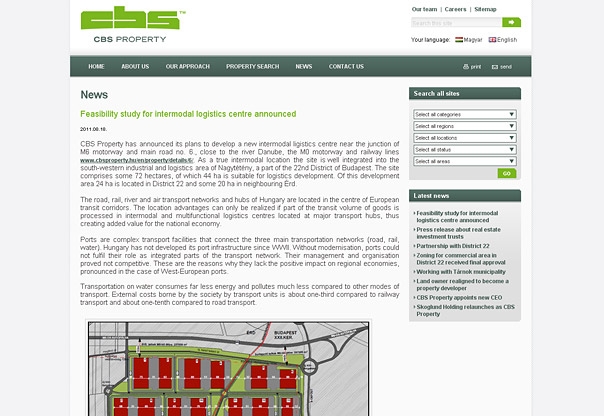 Project team
Art-Director: Vadim Ostapenko
Design: Kassai Balázs, Vadim Ostapenko
Management: Dávid Havas, Vadim Ostapenko
Team:
Other works for this Client
Get in touch!
Clients in Hungary (Hungarian)

+36 30 495-6522
Contact us
Find the project: