Browse 375 projects in
Artamax Portfolio by:
Service Type
Client Industry
Country
Year
Client Name
Artamax Solutions
We are capable of high quality conceptualization, design, development and deployment of customizes web-based software.
What can we deliver:
Applications for Android and iPhone
Online Hotel Booking Systems
We have complete solutions for multilingual accommodation reservation and online booking portals. We have developed and launched many custom built online systems, please visit www.eliteincrete.com, www.smilemontenegro.com or www.smileromania.com for live examples.
CMS (Content Management Systems) smartamax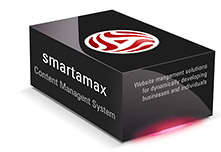 We have developed our own fully customizable CMS solution which is very easy to use. With smartamax you will be able to create and manage content pages, add new menu items, manage products online, take care of user registrations and much much more. Software supports multilingual content structure, latest search engines optimization trends and it is fully platform independent. Our CMS is very affordable!
Online shops, catalogues, ordering systems
Payment gateway integration, payment solutions
Dynamic news, blogs, polls and other sections and modules for portals
Electronic email newsletter software
With our newsletter software you will be able to prepare newsletter templates, import, collect and manage subscribers lists on-line. No limitations for the size of the mailing list!
Custom web site search engines for content or products
Custom website development for Wordpress, Joomla, OpenCart and more.
Website hosting in Hungary
To see our current prices for website hosting in Budapest please visit WebTelep Premium Webhosting
Get in touch!
Project managers direct phones:
+3630-231-1512 (English, for international clients)
+3630-495-6522 (for Hungarian clients)
1137 Budapest, Jászai Mari tér 4/b
Office phone / Fax: +36-1-783-56-49
Contact us