Budapest Week Online Web Portal
News and lifestyle English language magazine online

Client: Budapest Week Publishing
Industry: Entertainment, Music, Media
Country: Hungary
Project details
The Budapest Week Publishing since 1991 paying a major role in determining the quality of publications online and offline on Hungarian media market. Budapest Week was Hungary's first established English-language daily publication and budapestweek.com (Budapest Week Online) bacame a successor to the hardcopy version in 1999.
Budapest Week Online, version 1999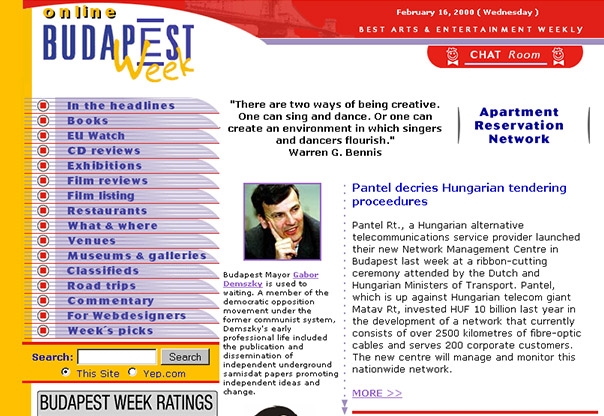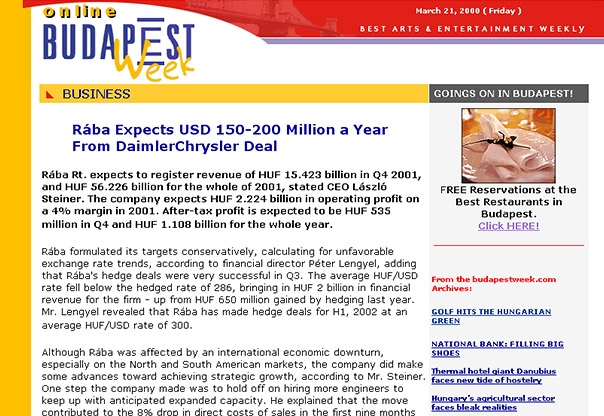 Solutions provided
Project team
Art-Director: Sam Coleman
Design: Vadim Ostapenko
Management: Peter Freed
Other works for this Client


Get in touch!
Project managers direct phones:
+36-30-231-1512 (English, for international clients)
+36-30-495-6522 (for Hungarian clients)
1137 Budapest, Jászai Mari tér 4/b
Office phone / Fax: +36 1 612-14-27
Contact us
Get the project you need: