Bohémia Restaurant & Beer Hall Postcard
Postcard design for Bohémia Restaurant & Beer Hall

Client: Bohémia Restaurant & Beer Hall
Industry: Restaurants, Café, Bars
Country: Hungary
Project details
Postcard design for Bohémia Restaurant & Beer Hall in Budapest.
We have provided design support to the client from the first step and delivered full range of quality services:
logo design
identity design
marketing materials
website design and development
restaurant mene
wine books
advertisements
photography services and much more.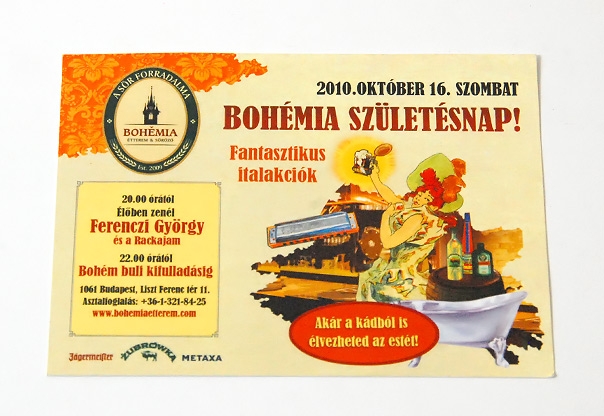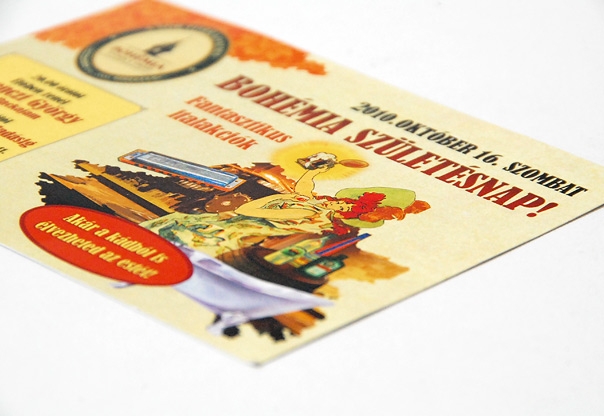 Solutions provided
Project team
Art-Director: Timár András
Design: Timár András
Management: Timár András
Team:
Other works for this Client
Get in touch!
Clients in Hungary (Hungarian)

+36 30 495-6522
Contact us
Find the project: