Osteria I'Aranceto Website
Professional restaurant website design and development

Client: Osteria I'Aranceto
Industry: Restaurants, Café, Bars
Country: Hungary
Project details
Located right on the one of the most beautiful Budapest squares, few steps away from the Hungarian Parliament, Italian restaurant I'Aranceto, "the orange grove", offers a unique blend of culinary perfection, cozy environment and friendly yet highly professional service.

We have provided a set of services for the venue, including restaurant logo design, menu design and production, website design and many more.
Restaurant website made in 3 languages and featuring: content management system, custom newsletter and slick slide navigation between pages.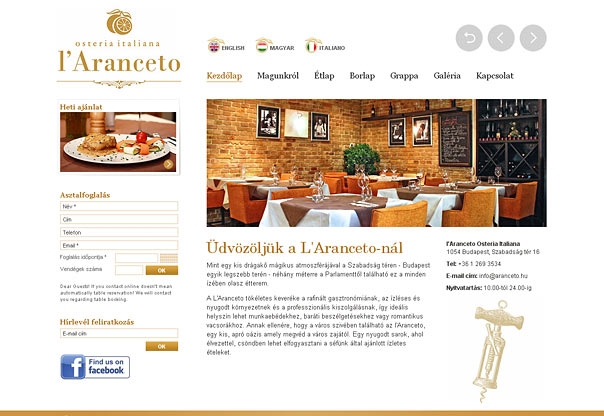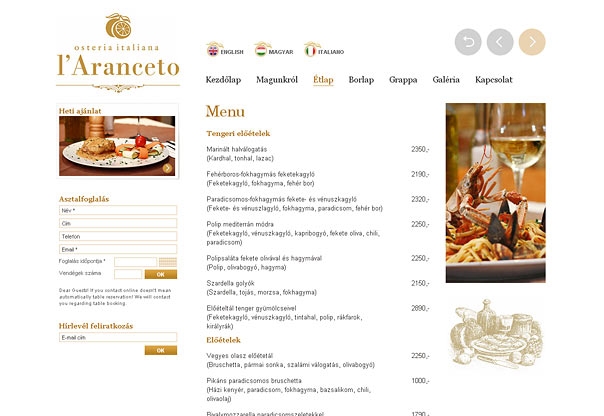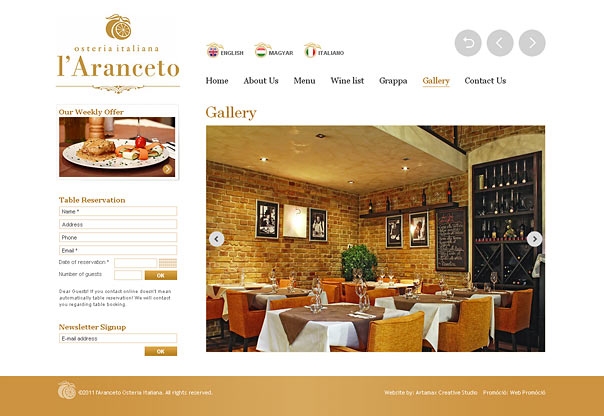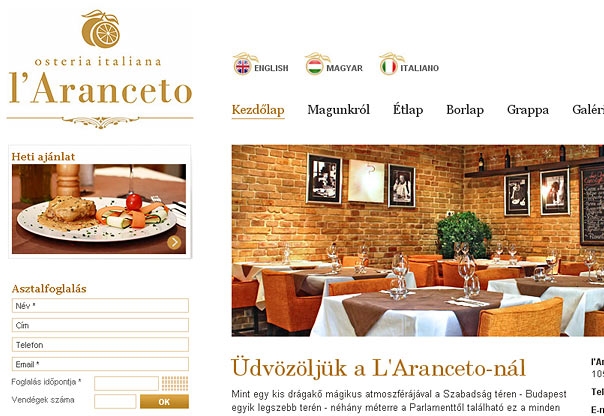 Project team
Art-Director: Vadim Ostapenko
Design: Vadim Ostapenko
Management: Timár András
Team: Dobos Levente, Timár András, Vadim Ostapenko
Other works for this Client



Get in touch!
Clients in Hungary (Hungarian)

+36 30 495-6522
Contact us
Find the project: