Veterinary Online Website
Professional Custom Website Design

Client: Veterinary Online
Industry: Business
Country: Hungary
Project details
Állatorvos Online (Vetrerinary Onlne) is a source of information and help for owners of domesticated and wild animals.
Artamax designed and developed the website, provided custom ilustrations to the client.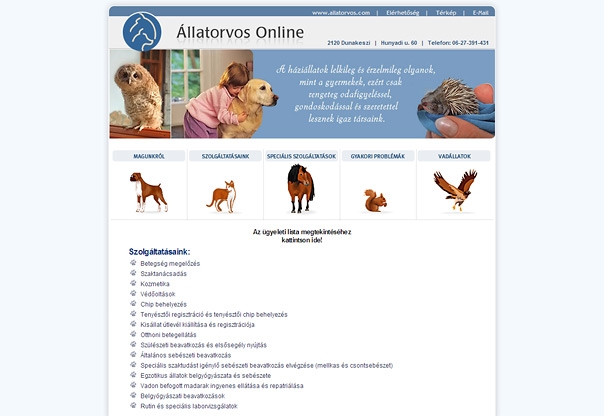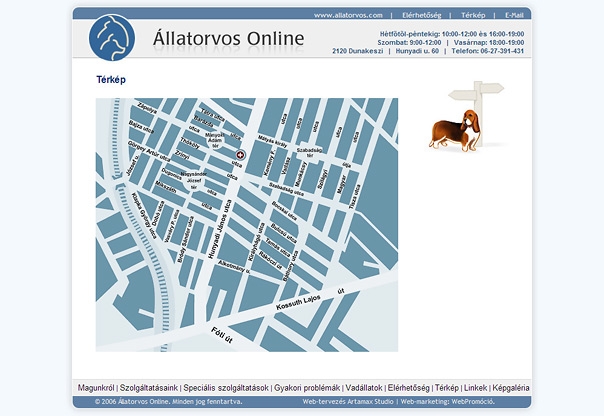 Project team
Art-Director: Vadim Ostapenko
Design: Timár András, Vadim Ostapenko
Management: Timár András
Team:
Other works for this Client

Get in touch!
Clients in Hungary (Hungarian)

+36 30 495-6522
Contact us
Find the project: