Family crest design for Zambo Family
Coat of Arms design for the Zambo Family

Client: Zámbó Family
Industry: Business
Country: Hungary
Project details
Although our country's most famous singer Zámbó Jimmy died over 13 years ago, even today he's still referred to as 'The King' all over the country.
During his lifetime there were over twenty vinyls produced of which most of them were awarded gold.
The Artamax studio was looked up by Zámbó Krisztián, his son, in order to create a family hatchment in the honour of his father's memory.
He requested a coat of arms that could be used as a logo representing his father's musical career and at a same time also that follows the logics of a classical crest.
The shield itself has a shape of a heart and within the shield, the small crests' elements were carefully chosen by Krisztián, that are representing the Zámbó family.
The tulip embodies the family's favourite flower, the Greek-Catholic cross represents the family's religion and the clef illustrates Zámbó Jimmy's musical career.
His father's love of horses, is portrayed by the mythological animals, the Unicorn and the Pegasus.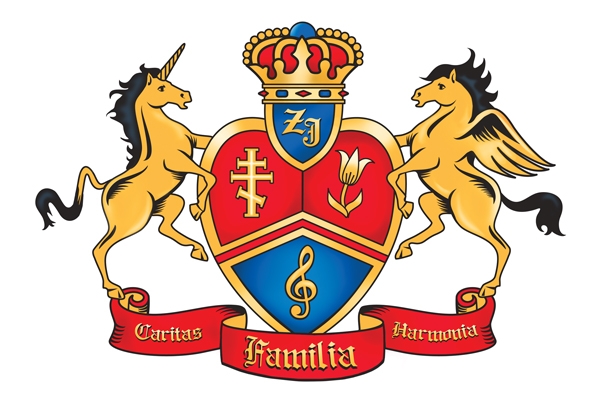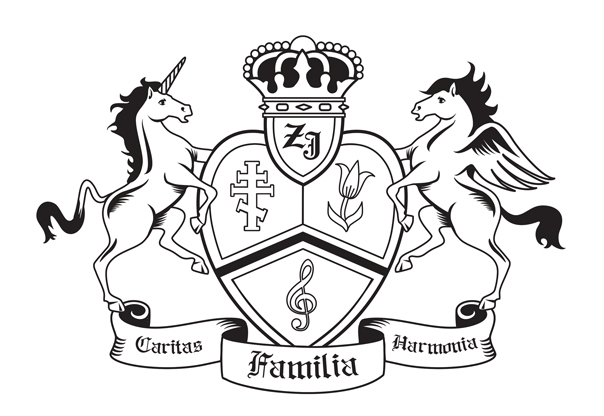 Explanation page for the design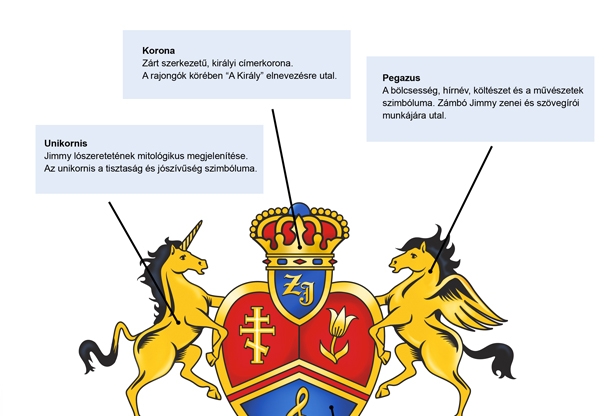 Solutions provided
Project team
Art-Director: Timár András
Design: Timár András, Vadim Ostapenko
Management: Timár András
Team: Timár András, Vadim Ostapenko
Other works for this Client
Get in touch!
Clients in Hungary (Hungarian)

+36 30 495-6522
Contact us
Find the project: