Xeno Music New media & music web portal
Xenomusic LLC - New media & music web portal
Client: Xeno Music
Industry: Entertainment, Music, Media
Country: USA
Project details
Xenomusic - new media and electronic publishing web portal, specializing on music related services.
Database driven website was containing a huge archive of music files in digital format with over 300,000 items available for preview and purchase.
Web site was enhanced with unique customized search engine, online shopping facility, track and album ordering, downloads and customer management interfaces.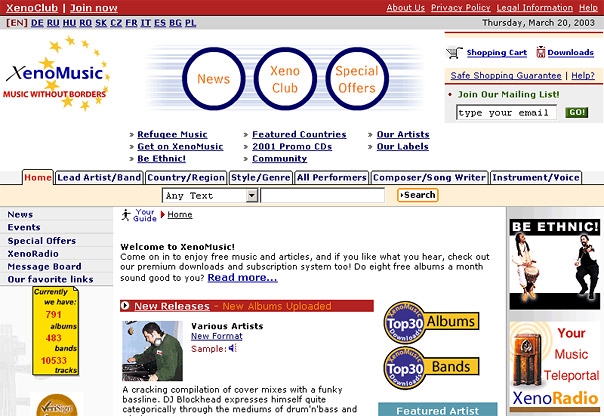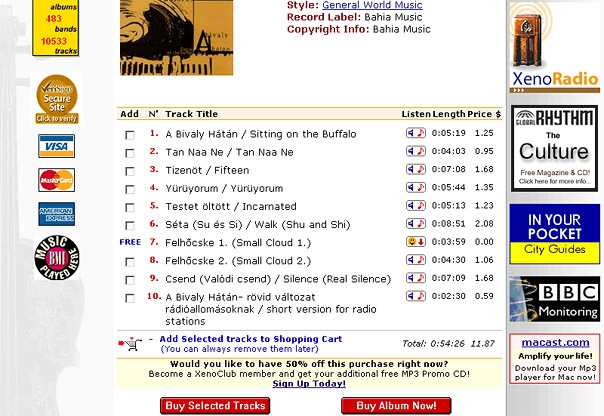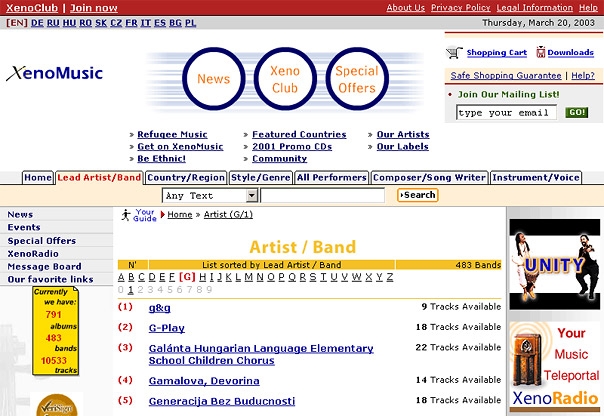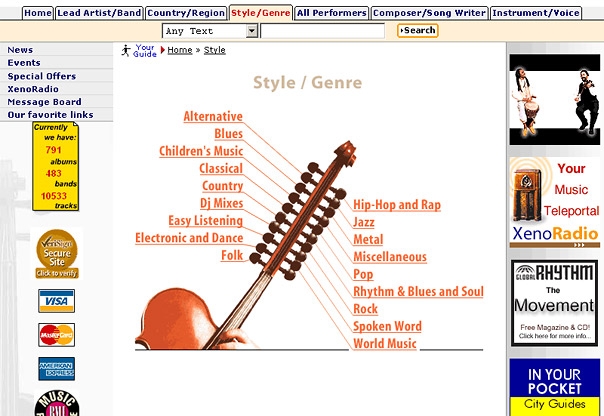 Filtering by country / region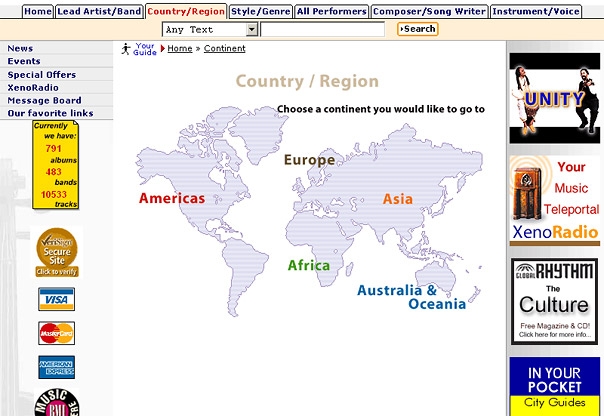 Project team
Art-Director: Vadim Ostapenko
Design: Vadim Ostapenko
Management:
Team:
Other works for this Client
Get in touch!
Clients in Hungary (Hungarian)

+36 30 495-6522
Contact us
Find the project: