Williamson & Klark Website Design and Development
Corporate Finance company website

Client: Williamson & Klark Corporate Finance
Industry: Consulting, Finance, Law
Country: Hungary
Project details
Williamson & Klark Corporate Finance specializes in managing securities, hedging operations and implementing cost controlling management.
Williamson & Klark also performs economic analysis and market researches covering various aspects depending on partners' requirements, as well as economic forecasts and the preparation of feasibility studies.
Artamax designed and developed bilingual website for the company, featuring sophisticated design of the art of corporate financing, custom-made e-newsletter, administration access and Chance Calculator application to get an instant answer on possibilities to obtain the loan.

Website content is fully managed by the client through Smartamax Content Management System (CMS).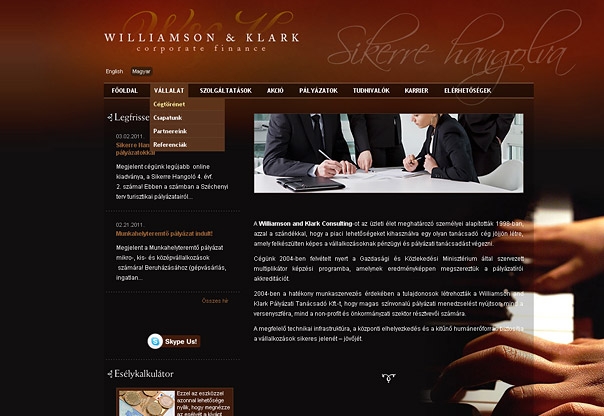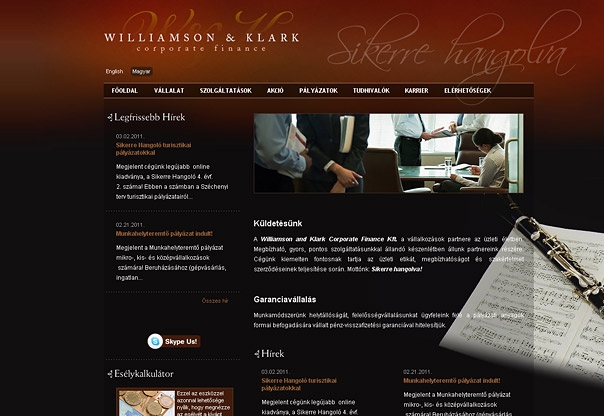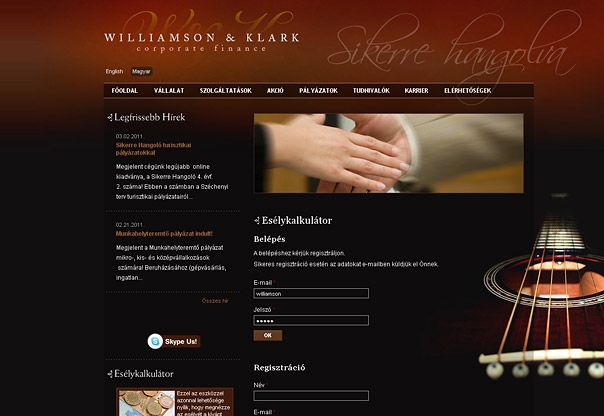 Solutions provided
Project team
Art-Director: Vadim Ostapenko
Design: Vadim Ostapenko
Management: Timár András
Team: Albert Szwedo, Dobos Levente, Kassai Balázs, Szép István
Other works for this Client
Get in touch!
Clients in Hungary (Hungarian)

+36 30 495-6522
Contact us
Find the project: