Vendiak Restaurant Menu
Unique restaurant menu design

Client: Vendiak Restaurant
Industry: Restaurants, Café, Bars
Country: Hungary
Project details
Véndiák in Hungarian means an "Old Student".
The main idea behind the menu was to re-produce an old hungarian school book.
Unique iIllustrations were made for this project to support the visual message.
Menu design for Véndiák Restaurant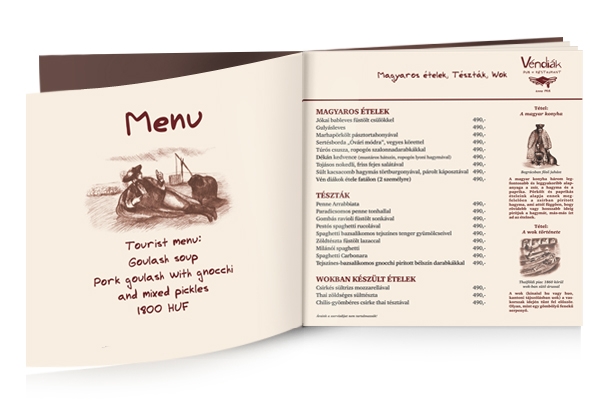 Menu cover in old haungarian schoolbook style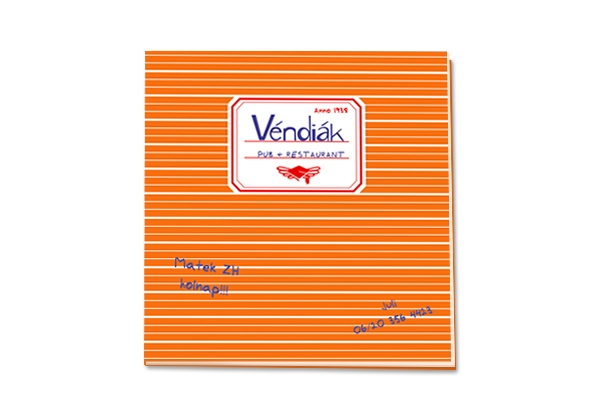 Unique illustrations for Véndiák Restaurant menu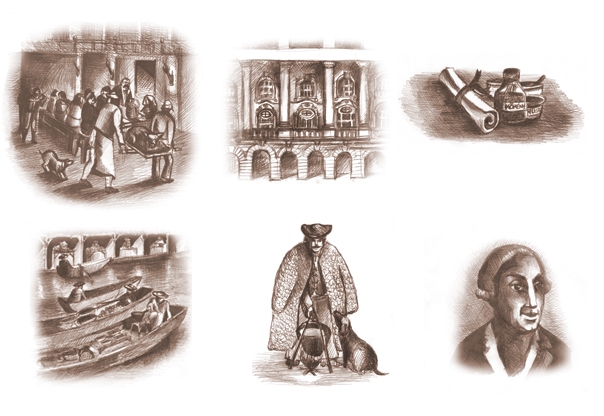 Solutions provided
Project team
Art-Director: Timár András
Design: Timár András
Management:
Team:
Other works for this Client


Get in touch!
Project managers direct phones:
+36-30-231-1512 (English, for international clients)
+36-30-495-6522 (for Hungarian clients)
1137 Budapest, Jászai Mari tér 4/b
Office phone / Fax: +36 1 612-14-27
Contact us
Get the project you need: