Transylvania Hotel Reservations online hotel booking portal
Transylvania Hotel Reservations provides accommodation listings in Romania

Client: Transylvania Hotel Reservations
Industry: Travel & Accommodation
Country: Hungary
Project details
Transylvania Hotel Reservations provides accommodation listings in Romania, online room reservation service for hostels, budget accommodation centers, hotels and luxury hotels. Expert online booking website is also providing additional content and services to leisure travelers, such as country information, city guides, organized tours, travel packages, special offers and more.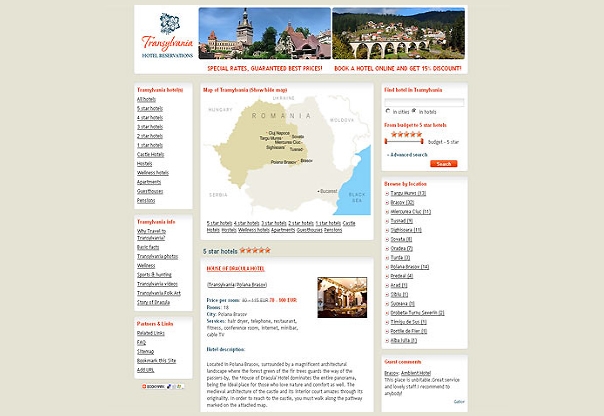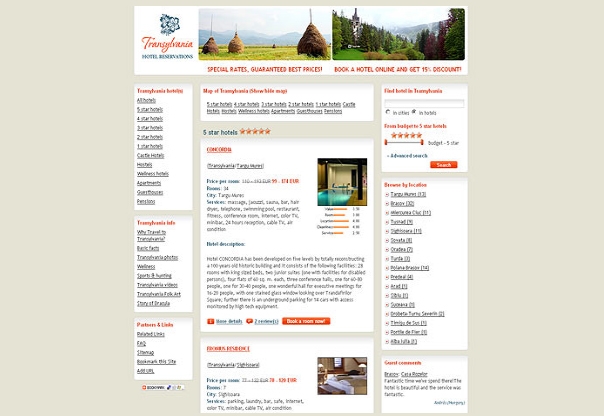 Solutions provided
Project team
Art-Director: Vadim Ostapenko
Design: Szép István, Vadim Ostapenko
Management: Timár András
Team: Albert Szwedo, Szép István, Timár András, Vadim Ostapenko
Other works for this Client
Get in touch!
Clients in Hungary (Hungarian)

+36 30 495-6522
Contact us
Find the project: