Tema Helse AS Website
Website design for a Norvegian health company

Client: Tema Helse
Industry: Health, Recreation, Sport
Country: Norway
Project details
Based in Oslo, Norway, Tema Helse AS is a quality provider of health related services, including travel, recreation, therapy and more.
We have designed a new logo and a corporate identity for the company.
Now the new website launched as well.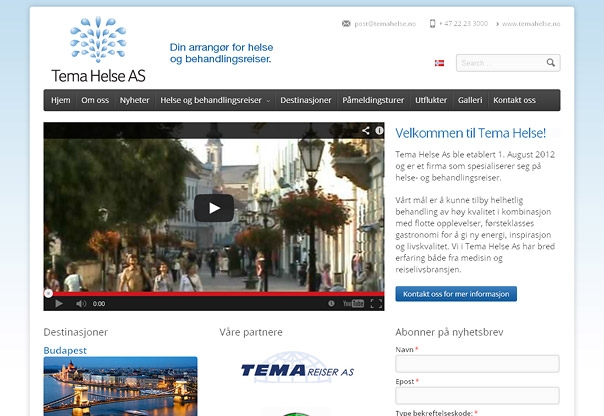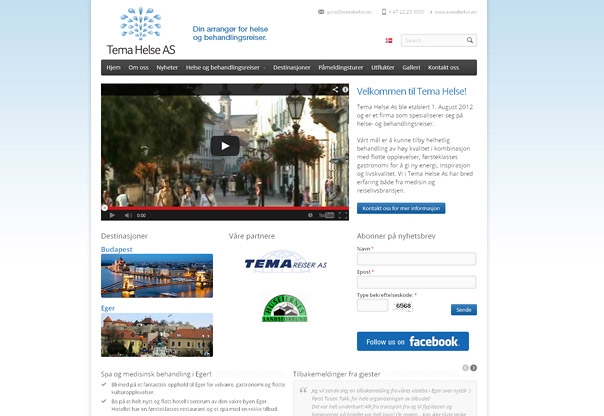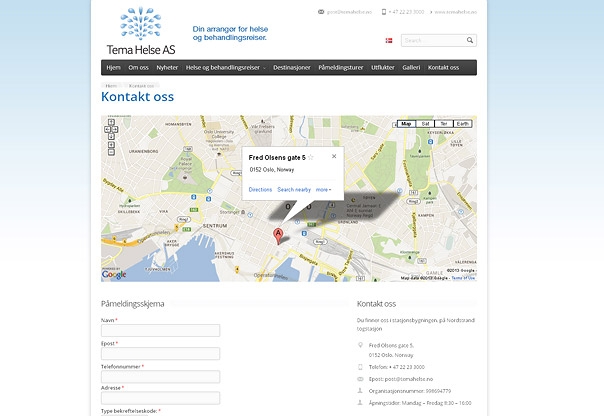 Solutions provided
Project team
Art-Director:
Design:
Other works for this Client

Get in touch!
Project managers direct phones:
+36-30-231-1512 (English, for international clients)
+36-30-495-6522 (for Hungarian clients)
1137 Budapest, Jászai Mari tér 4/b
Office phone / Fax: +36 1 612-14-27
Contact us
Get the project you need: