Taverna Pomo D'oro Wine Bar Menu
Menu design and production for Taverna Pomo D'oro
Client: Taverna Pomo D'oro
Industry: Restaurants, Café, Bars
Country: Hungary
Project details
Artamax provided design, leather cover and produced the menu for Taverna Pomo D'oro.
Taverna Pomo D'oro is a genuine Italian wine bar in the center of Budapest. Bar provides authentic environment with the widest selection of Italian wines to be found in Budapest to ensure your stay will be unforgettable. We have developed site matching this mood, and will make sure site will be well visible in search engines!
Menu cover for Taverna Pomo D'oro winebar. The cover made from ox leather.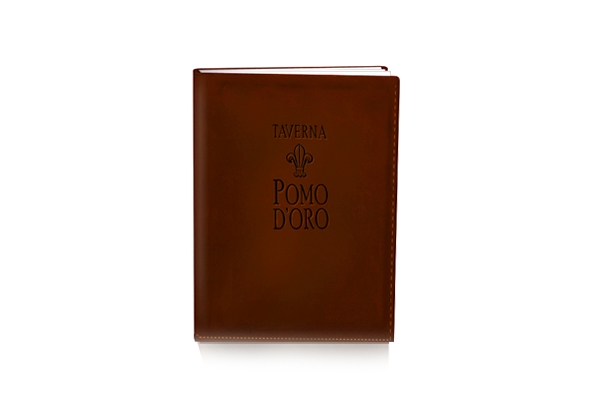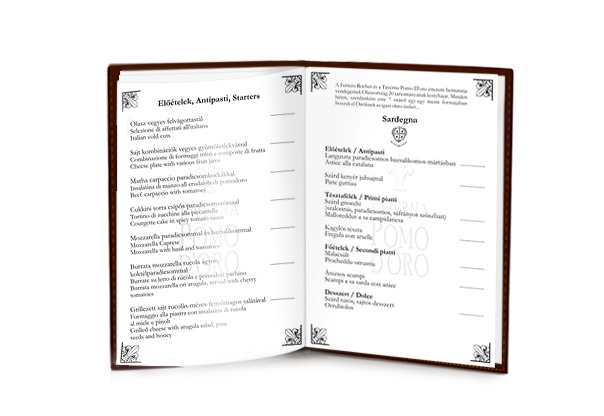 Solutions provided
Project team
Art-Director: Timár András
Design: Timár András
Management:
Team:
Other works for this Client

Get in touch!
Project managers direct phones:
+36-30-231-1512 (English, for international clients)
+36-30-495-6522 (for Hungarian clients)
1137 Budapest, Jászai Mari tér 4/b
Office phone / Fax: +36 1 612-14-27
Contact us
Get the project you need: