Rivalda Website Design and Development
Restaurant professional website design

Client: Rivalda Restaurant
Industry: Restaurants, Café, Bars
Country: Hungary
Project details
Rivalda luxury restaurant called us to develop new visual identity for existing web site, update the content and improve position in search engines worldwide.
Taking into consideration client's requirements Artamax designed a new casual layout for all inside pages and developed the entire website ready to launch.
Website contains English and Hungarian language versions.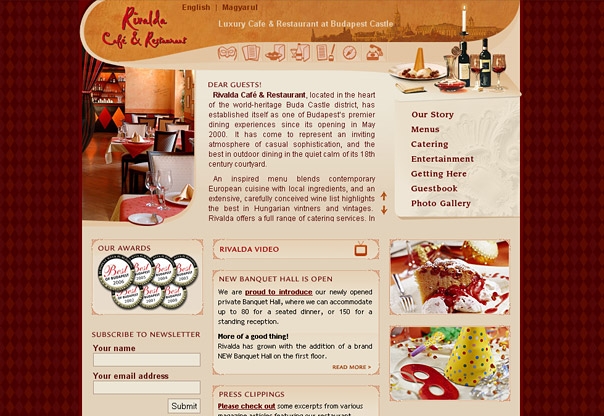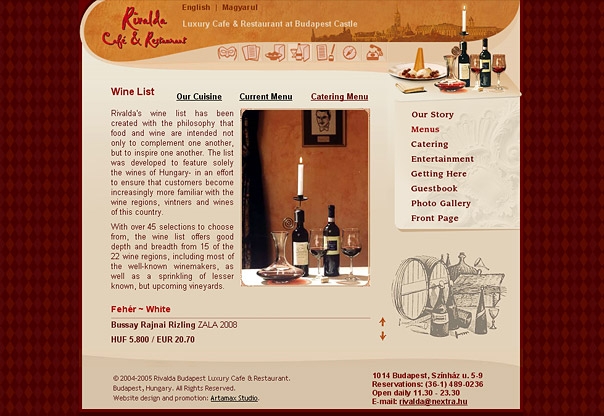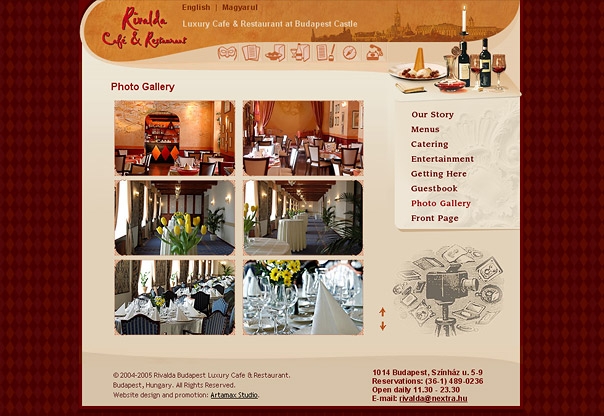 Old website before re-design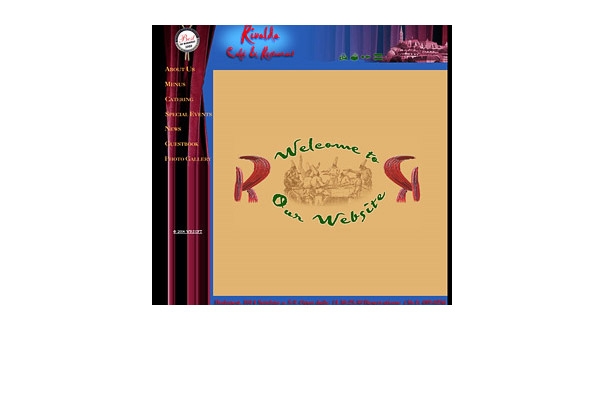 Project team
Art-Director: Vadim Ostapenko
Design: Vadim Ostapenko
Management: Agnes Weninger
Team: Timár András
Other works for this Client



Get in touch!
Clients in Hungary (Hungarian)

+36 30 495-6522
Contact us
Find the project: