Repulj.hu Website Design
Travel company website design

Client: Repulj.hu
Industry: Travel & Accommodation
Country: Hungary
Project details
Repulj.hu provides flight ticket search, booking and route planning services to travelers in Hungary.
Artamax was called to design a new look for the website, update and refresh visual identity.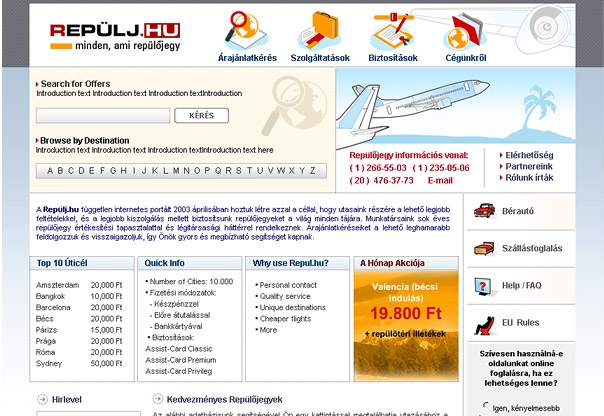 Original website design before re-modeling. Feel the difference!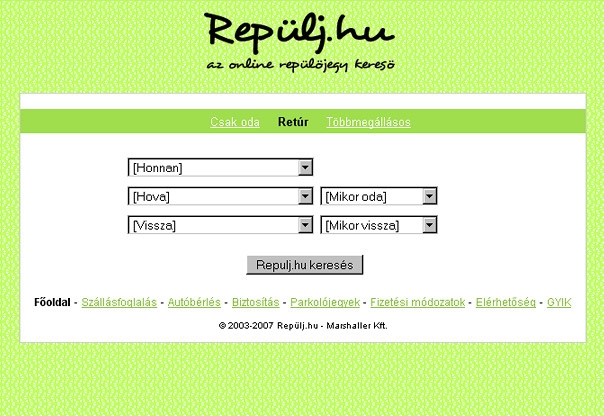 Project team
Art-Director: Vadim Ostapenko
Design: Timár András, Vadim Ostapenko
Management:
Team:
Other works for this Client

Get in touch!
Clients in Hungary (Hungarian)

+36 30 495-6522
Contact us
Find the project: