Portal Solutions LLC Web Portal
Web portal design and development

Client: Portal Solutions
Industry: Business
Country: Hungary
Project details
Portal Solutions LLC is specializing in business software applications development and SAP Portal add-on products - from distinct solutions addressing the needs of small and midsize enterprises to suite offerings for global organizations.
We have designed the website, developed working prototype and made cute icons for product pages.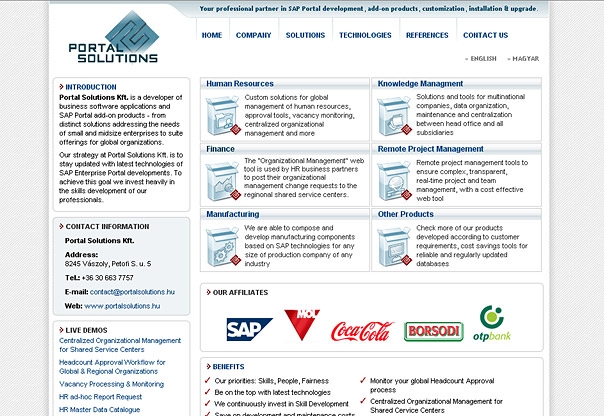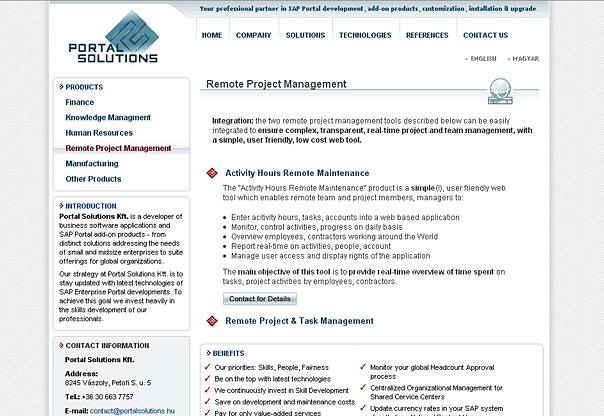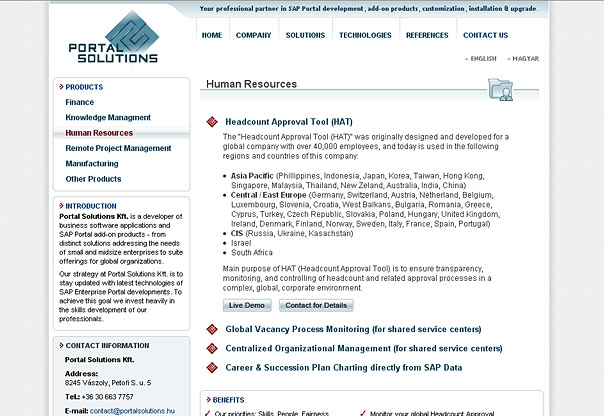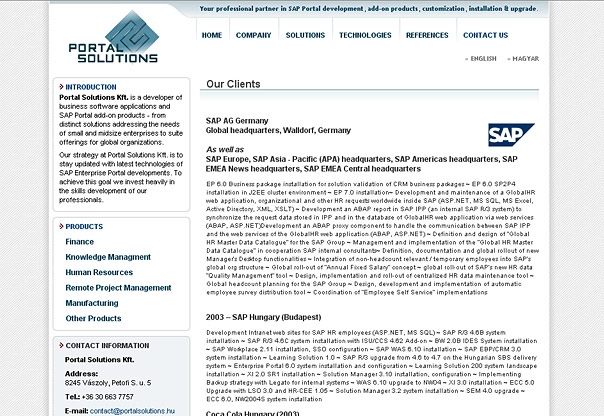 Project team
Art-Director: Vadim Ostapenko
Design: Vadim Ostapenko
Management: Érdi Gábor, Timár András
Other works for this Client

Get in touch!
Project managers direct phones:
+36-30-231-1512 (English, for international clients)
+36-30-495-6522 (for Hungarian clients)
1137 Budapest, Jászai Mari tér 4/b
Office phone / Fax: +36 1 612-14-27
Contact us
Get the project you need: