Pago Diana Marketing Brochure Design
Spanish winery marketing materials design

Client: Pago Diana Estate & Winery
Industry: Food, Wine
Country: Spain
Project details
The Pago Diana Estate & Winery is located on the lower reaches of the River Ter, Spain, near to where it meets the Mediterranean Sea.
This stylish 4-time folded brochure was designed for Spanish winery to introduce newest products and to present the estate itself.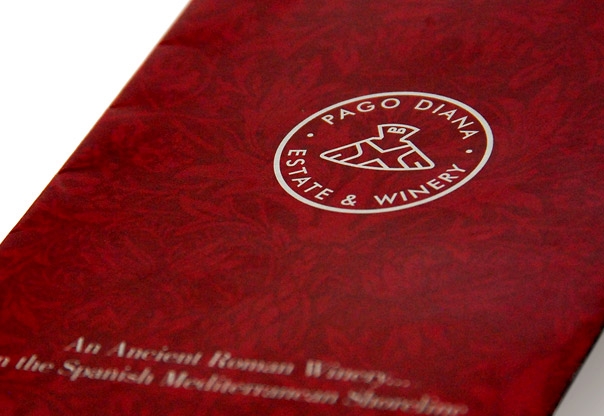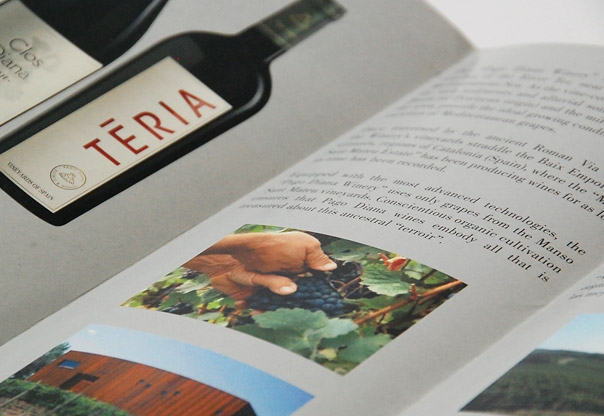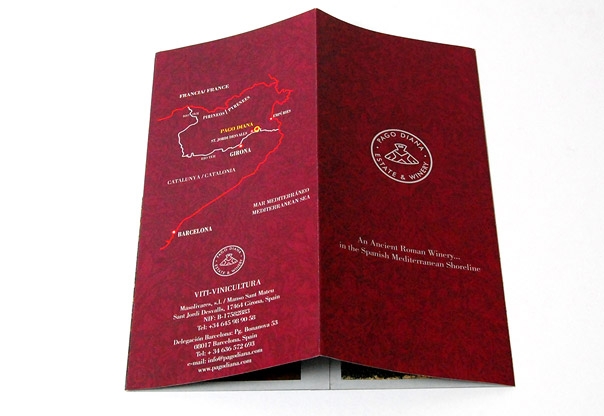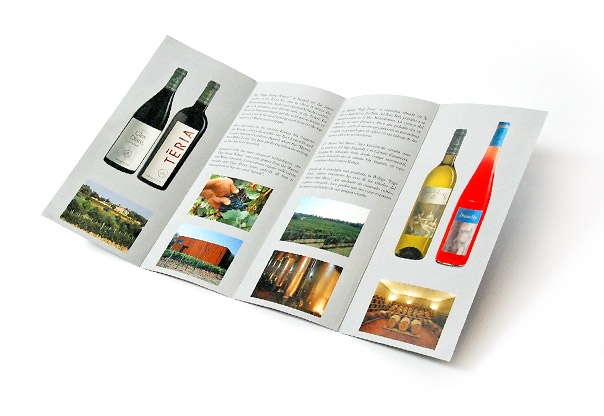 Solutions provided
Project team
Art-Director: Vadim Ostapenko
Design: Vadim Ostapenko
Management: Dr Ricardo Ruiz-López
Other works for this Client


Get in touch!
Project managers direct phones:
+36-30-231-1512 (English, for international clients)
+36-30-495-6522 (for Hungarian clients)
1137 Budapest, Jászai Mari tér 4/b
Office phone / Fax: +36 1 612-14-27
Contact us
Get the project you need: