Orszagalma Restaurant Website design
Professional Custom Restaurant Website Design

Client: Országalma Restaurant
Industry: Restaurants, Café, Bars
Country: Hungary
Project details
Located in the most famous Budapest Parliament building the restaurant provides the opportunity for organizing events of an exquisitely high standard which are worthy of the "spirit" of the location. Guests are received with a carefully composed menu and exemplary quality.
Országalma Restaurant is both suitable for standing receptions and seated dinners organized in highlighted halls of the Hungarian Parliament: the Hunter's Hall (Vadászterem), the Gobelin-hall (Gobelin-terem), the Delegation hall and the Floor of the Upper House (Főrendházi ülésterem).
Országalma Restaurant main page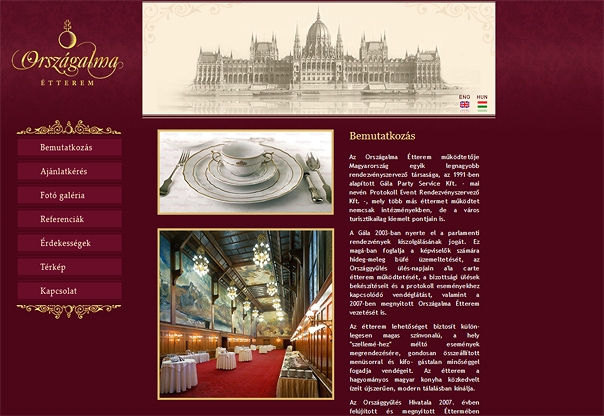 Interactive flash map on the contact page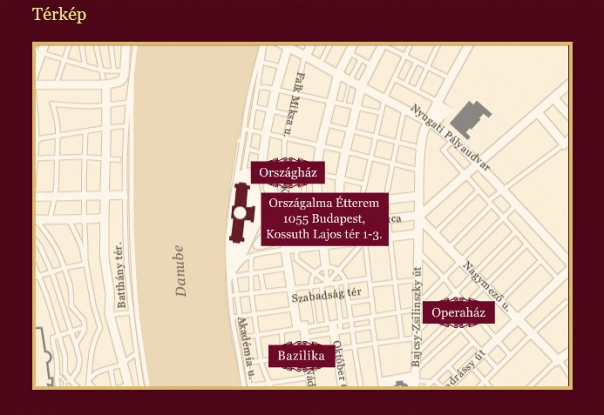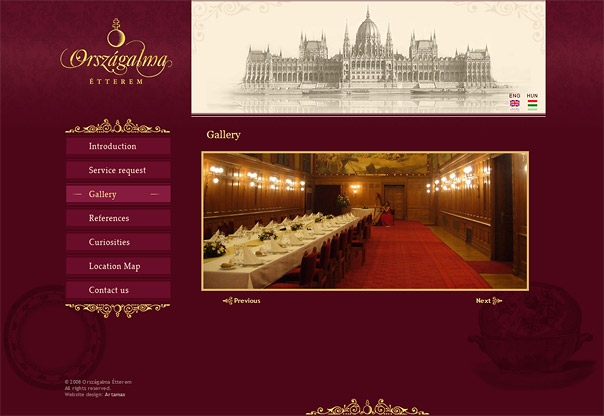 Project team
Art-Director: Vadim Ostapenko
Design: Vadim Ostapenko
Management: Timár András
Team: Albert Szwedo, Szép István
Other works for this Client
Get in touch!
Clients in Hungary (Hungarian)

+36 30 495-6522
Contact us
Find the project: