GoAngol Course Mini logo design
New course logo design for e-learning company

Client: GoAngol e-Language School
Industry: Public Services
Country: Hungary
Project details
In addition to previosly designed set of logos we have made a new mini logo for a language learning course entitled "Let's Kill the Words" managed by GoAngol, an online language school.

GoAngol provides users with entirely new experiences in learning languages: various online courses, videos, tests, tutorials and much more. Truly a new generation of learning techniques for Hungarian audience.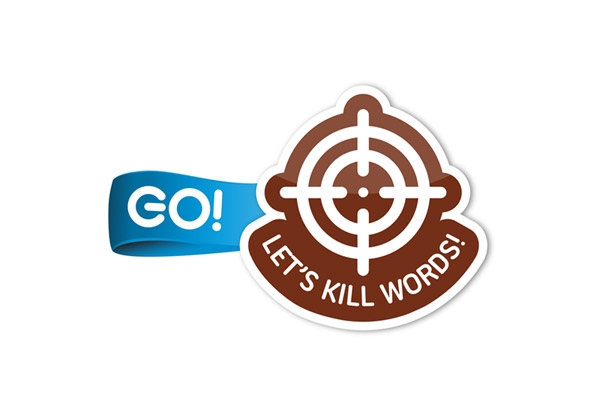 Solutions provided
Project team
Art-Director: Vadim Ostapenko
Design: Vadim Ostapenko
Other works for this Client
Get in touch!
Project managers direct phones:
+36-30-231-1512 (English, for international clients)
+36-30-495-6522 (for Hungarian clients)
1137 Budapest, Jászai Mari tér 4/b
Office phone / Fax: +36 1 612-14-27
Contact us
Get the project you need: