József Attila Theater Website
Theater website programming and development

Client: József Attila Theatre
Industry: Entertainment, Music, Media
Country: Hungary
Project details
Established about 50 years ago József Attila Theater plays an important role in the theatrical life of Budapest.
As a result of the tender Artamax won the honor to provide programming and development services for the new website of the Theater.
We haave also provided a CMS (Content Management System) for the site.
Tasks completed:
• Website coding and programming
• Navigation tools creation
• Cross-platform and usability tests
• PHP / MySQL programming
• Unique CMS implementation
• Newsletter software
• Custom website modules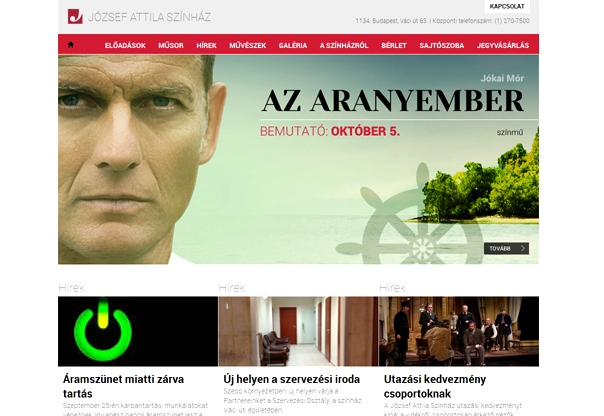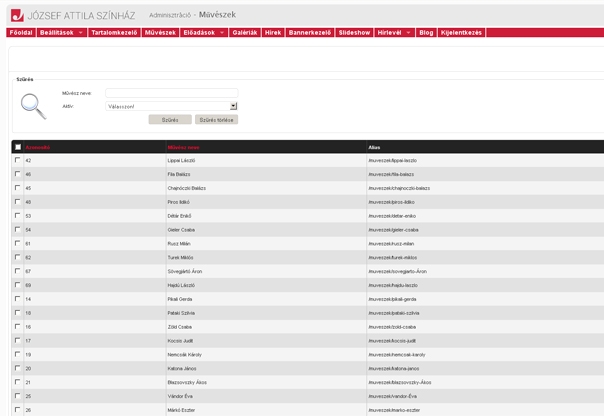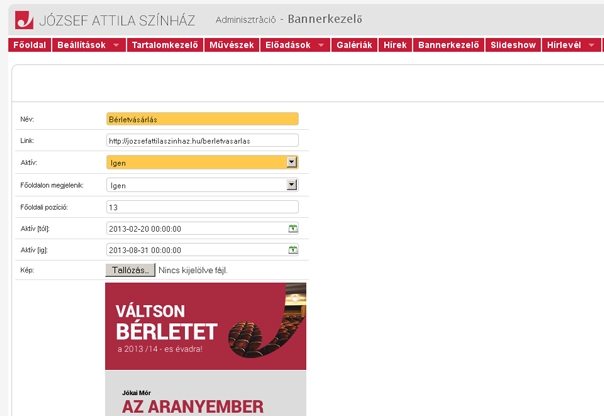 Project team
Art-Director: Berki Attila
Design: Berki Attila
Management: Nagy Nóra, Timár András
Team: Berki Attila, Biró Gergő, Nagy Nóra, Timár András, Vadim Ostapenko
Other works for this Client
Get in touch!
Clients in Hungary (Hungarian)

+36 30 495-6522
Contact us
Find the project: