IOTA NGO Portal Design and Development
Website design for a non profit intergovernmental organisation

Client: Intra-European Organisation of Tax Administration
Industry: NGO, Non-Profit, Association
Country: Hungary
Project details
The Intra-European Organisation of Tax Administrations (IOTA) - non profit intergovernmental organisation, which provides assistance to official tax authorities in 40+ European Countries to improve tax administrations.
Artamax was chosen as a winner of announced tender to develop new website for organisation.
Currently site contains over 50.000 pages.
Website features various custom developed components:
Content management system (CMS)
Members directory
News management system with archivng
Events – Activities management - Calendar
PDF reference library module including search and administration
Multilevel user registration and management
Registered users directory
Terms Glossary
Flash map with XML integration
Private messaging for users
Website search
Discussion forums
Email notification systems
Poll/Surveys
Online registration for events
Digital photo and video gallery
Document uploader
Website and user statistics
and much more.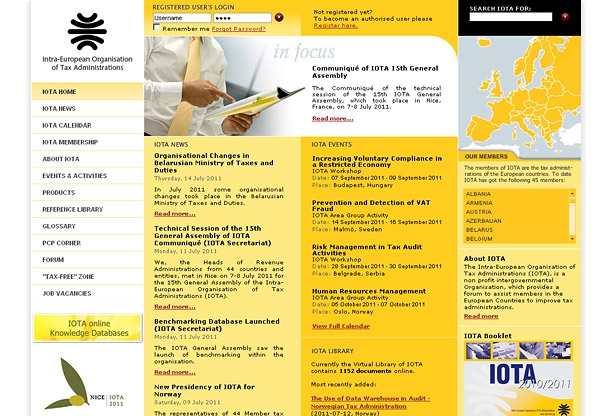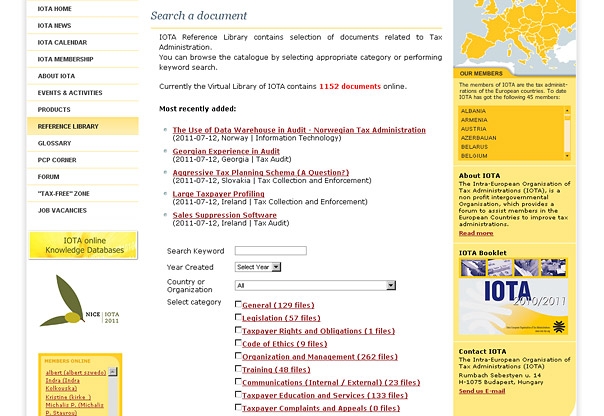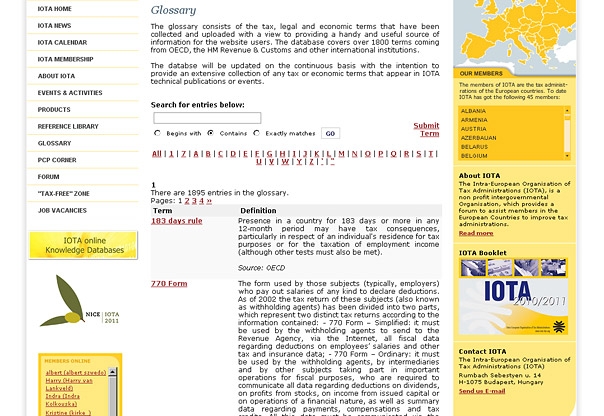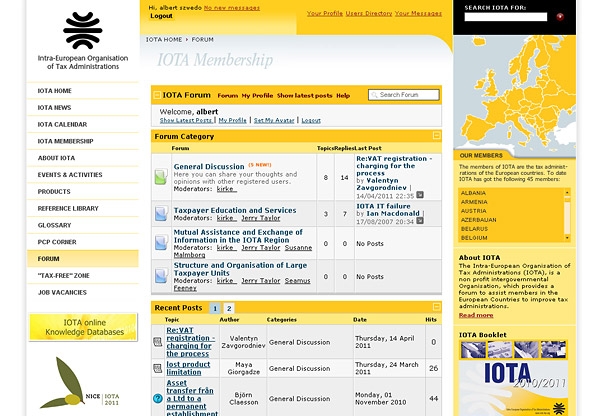 Image and video galleries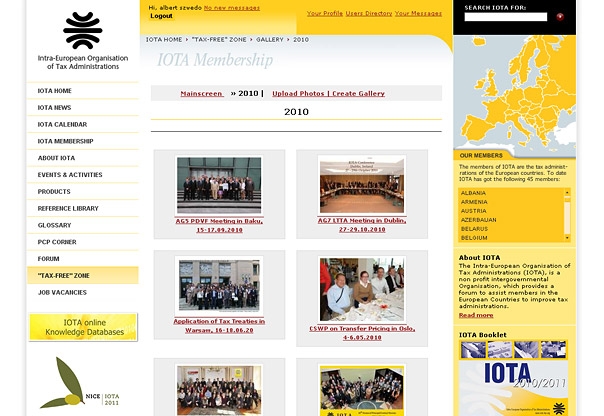 Interactive map in action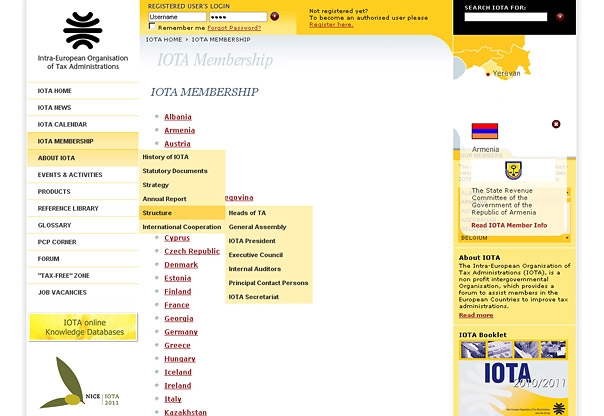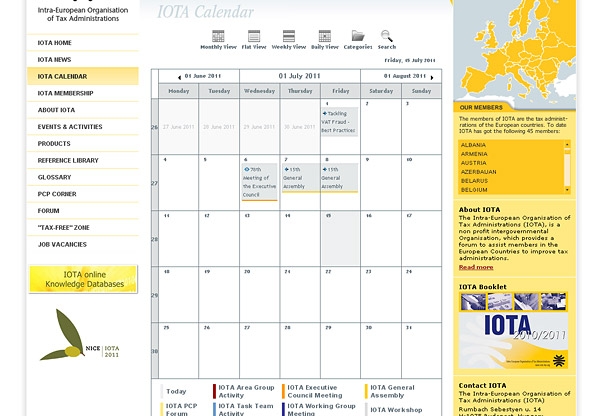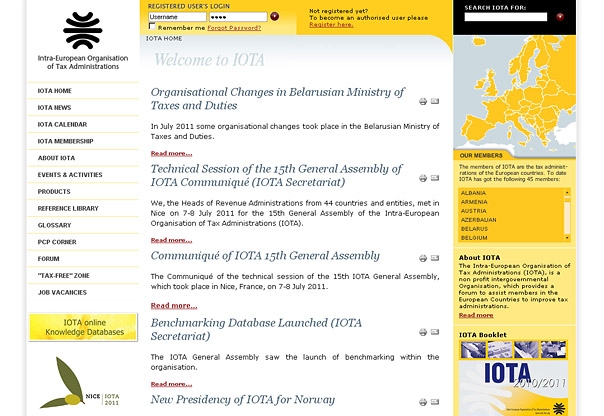 Library, document details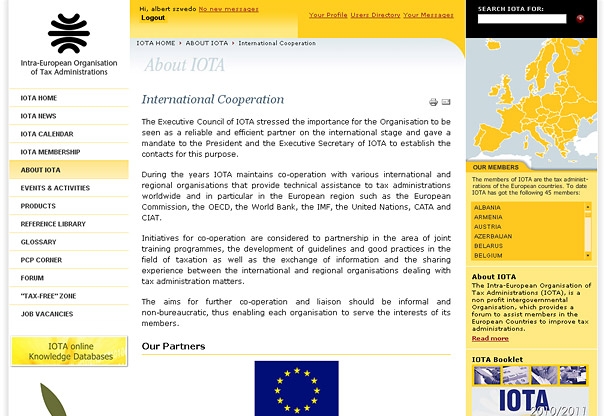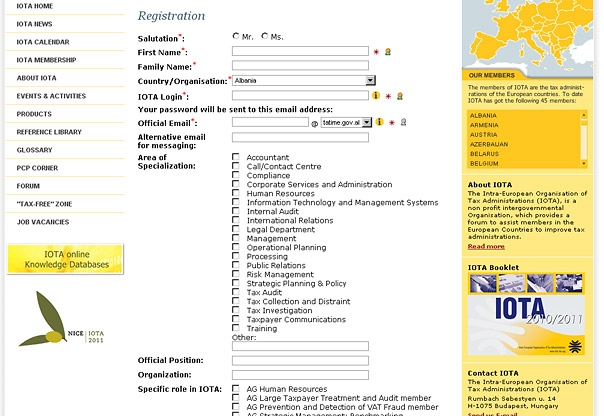 Project team
Art-Director: Vadim Ostapenko
Design: Vadim Ostapenko
Management: Kristine Sergejeva
Team: Mark Dave, Vadim Ostapenko
Other works for this Client
Get in touch!
Project managers direct phones:
+36-30-231-1512 (English, for international clients)
+36-30-495-6522 (for Hungarian clients)
1137 Budapest, Jászai Mari tér 4/b
Office phone / Fax: +36 1 612-14-27
Contact us
Get the project you need: