Institut Français de Budapest Website Design
Professional Custom Website Design for the French Institute Budapest

Client: Institut Français de Budapest
Industry: NGO, Non-Profit, Association
Country: Hungary
Project details
French Institute in Budapest is very well known organisation providing cultural, education and various support programs from French diplomatic missions to Hungarian and foreign citizens.
Taking into consideration style, concept and vision of the management Artamax developed and launched new dynamic web site, featuring content management system with multiple levels of access, word-style content editing, content approval and scheduling possibilities, user registration, link management and more.
Website is currently contains content in three languages.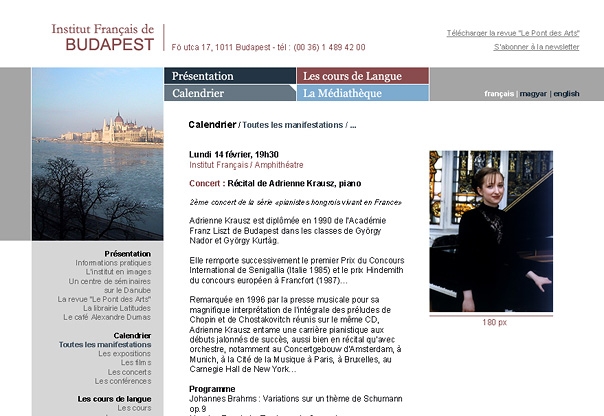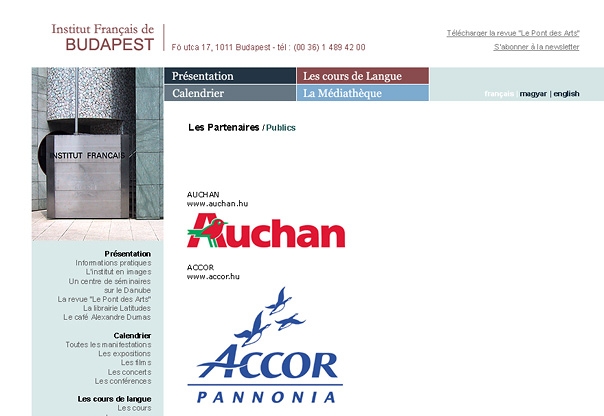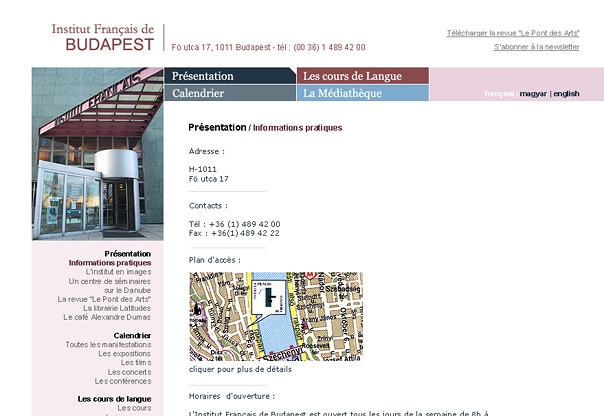 Project team
Art-Director: Vadim Ostapenko
Design: Vadim Ostapenko
Management:
Team:
Other works for this Client
Get in touch!
Clients in Hungary (Hungarian)

+36 30 495-6522
Contact us
Find the project: