Icon Restaurant Hilton Mobile Version
Mobile- and smart phone website optimized website
Client: Hilton Budapest
Industry: Restaurants, Café, Bars
Country: Hungary
Project details
In 2011 Artamax finished the mobile version of the Icon Restaurant's website.
Sophisticated coding skills of our senior programmer allowed website to function properly and fully on any mobile phone and any mobile operation system (i.e. Adroid, iPhone or BlackBerry) without sub-domain redirection involved.
Software detects the type of mobile device and loads appropriate mobile optimized layout.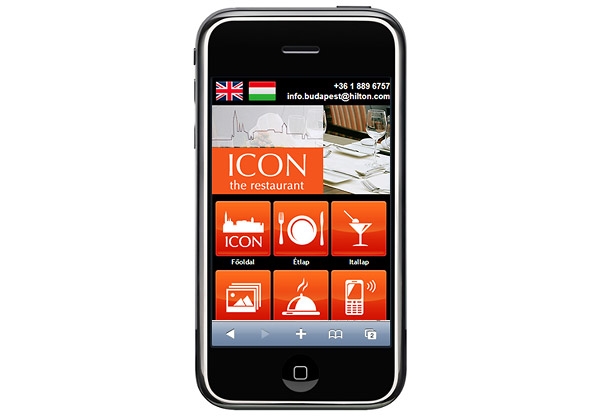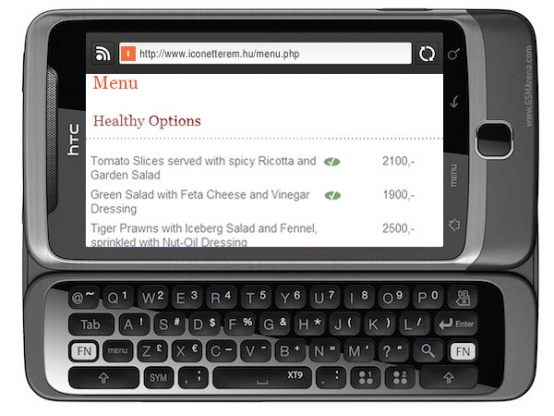 Online table reservation module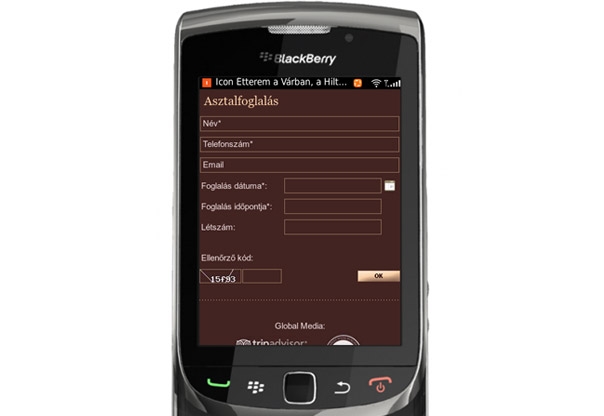 Solutions provided
Project team
Art-Director: Vadim Ostapenko
Design: Kassai Balázs
Management: Timár András
Team: Dobos Levente, Kassai Balázs, Timár András, Vadim Ostapenko
Other works for this Client


Get in touch!
Project managers direct phones:
+36-30-231-1512 (English, for international clients)
+36-30-495-6522 (for Hungarian clients)
1137 Budapest, Jászai Mari tér 4/b
Office phone / Fax: +36 1 612-14-27
Contact us
Get the project you need: