Ibolya Espresso Cafe Menu
Menu design for Ibolya Espresso Cafe

Client: Ibolya Espresso
Industry: Restaurants, Café, Bars
Country: Hungary
Project details
Ibolya Cafe was initially established in 1968 in Budapest. Since then this place remained a center of downtown comfort for at least 40 years.
Wide selection of celebrities local and foreign writers, singers and actors used to visit the venue and reserve a private tables.
Recently this place was re-designed and re-invented for general public.
New design carefully preserved original retro style and even added more flavors.

Menu designed for this cafe represents the style of an old Hungarian magazine for young audience from socialist era of 60-70's. All photos are original and articles also written with a voice of the communism.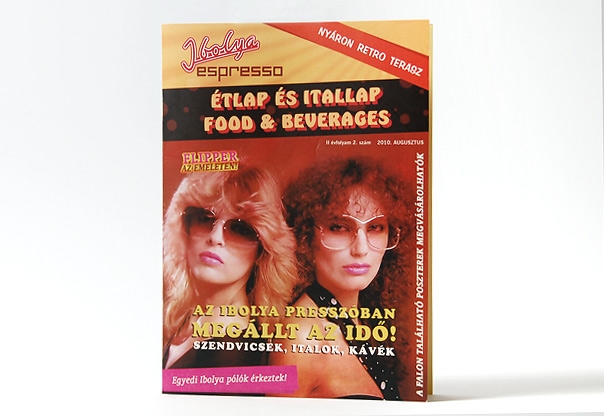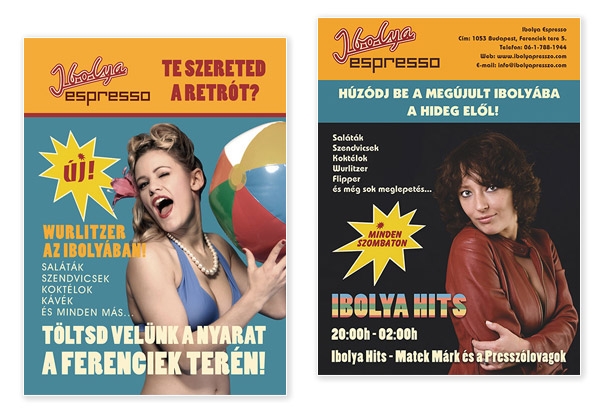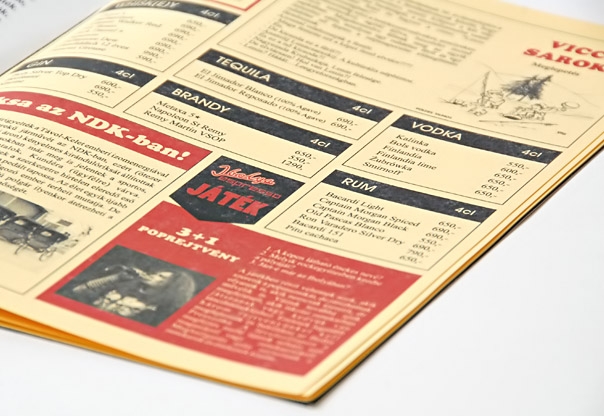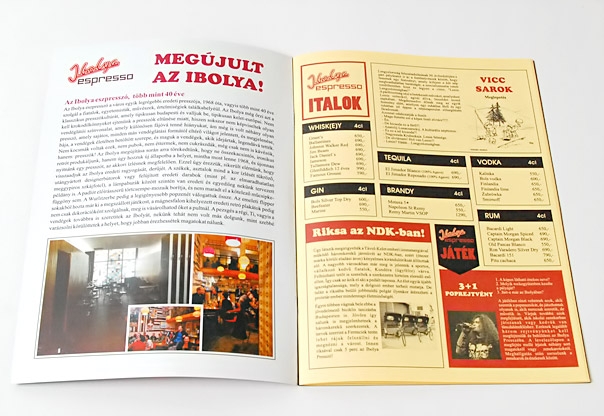 Solutions provided
Project team
Art-Director: Timár András
Design: Timár András, Vadim Ostapenko
Management: Timár András
Team: Timár András
Other works for this Client
Get in touch!
Project managers direct phones:
+36-30-231-1512 (English, for international clients)
+36-30-495-6522 (for Hungarian clients)
1137 Budapest, Jászai Mari tér 4/b
Office phone / Fax: +36 1 612-14-27
Contact us
Get the project you need: