HRN Europe website design and Wordpress customization
HRN Europe - Pan-European HR Network

Client: HRN Europe
Industry: Consulting, Finance, Law
Country: UK
Project details
HRN Europe - Pan-European HR Network provides practical tools that HR professionals can use the very next day to increase the impact and relevance of HR in your business.
The forum offers "Pan European" insight & inspiration from over 30 companies from Western Europe, CEE and the Nordic's. Over 18 countries and industries represent either side of economic spectrum.
Company blog is built on Wordpress paltform with custom designed skin and templates.
CMS driven content slider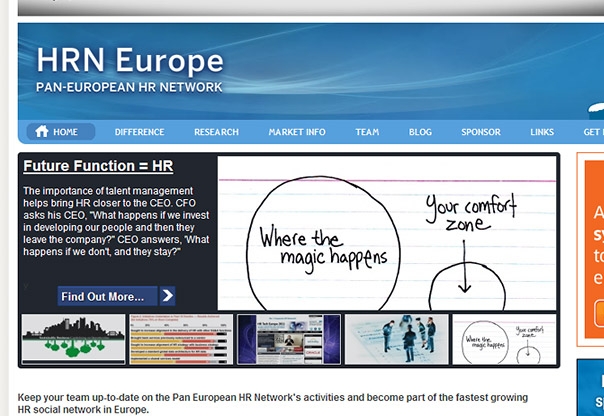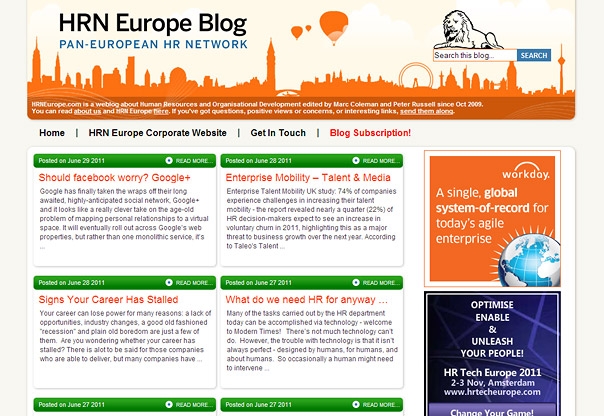 Project team
Art-Director: Vadim Ostapenko
Design: Vadim Ostapenko
Management: Marc Coleman
Team: Albert Szwedo, Dobos Levente, Vadim Ostapenko
Other works for this Client

HRN Europe Logo
Client: HRN Europe
Events management & organizer company logo design
Get in touch!
Clients in Hungary (Hungarian)

+36 30 495-6522
Contact us
Find the project: