Hungarian Chamber Symphony Orchestra
Symphony Orchestra Website Design

Client: HCSO
Industry: Entertainment, Music, Media
Country: Hungary
Project details
The Hungarian Chamber Symphony Orchestra, established in 1998, is one of the newest professional ensembles in Budapest, comprised of thirty-five of Hungary's finest instrumentalists.
HCSO offers a new concept in concert programming, featuring contemporary and rarely performed works, in combination with well-known classical repertoire.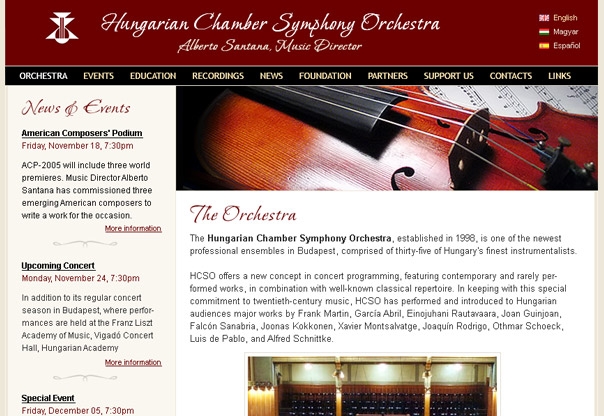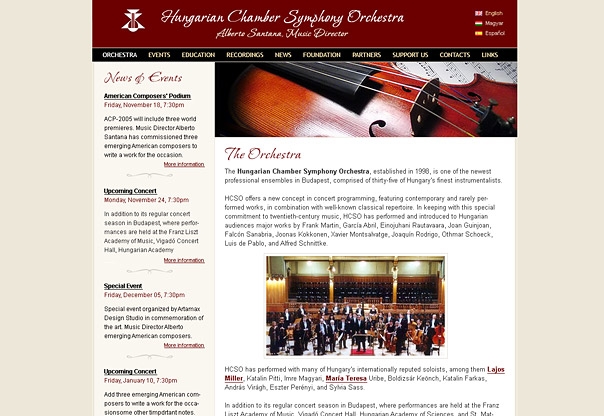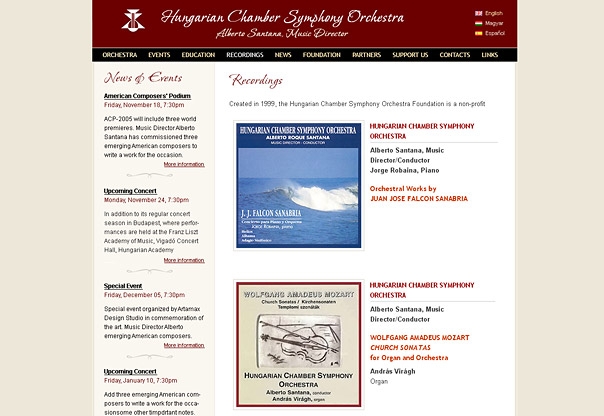 Solutions provided
Project team
Art-Director: Vadim Ostapenko
Design: Vadim Ostapenko
Management:
Team:
Other works for this Client
Get in touch!
Clients in Hungary (Hungarian)

+36 30 495-6522
Contact us
Find the project: