Hardcastle Hungary Marketing Materials
Business communications for HSD Hungary

Client: Hardcastle Trading AG
Industry: Consulting, Finance, Law
Country: Switzerland
Project details
HSDHungary develops and deploys world-class financial technology including state of the art, proprietary mathematical financial models and expert systems in 7 countries.
Artamax designed and produced all marketing materials for the Company such as roll up banners, molinos, company brochures and unique invitation cards.
Marketing materials for HSD Hungary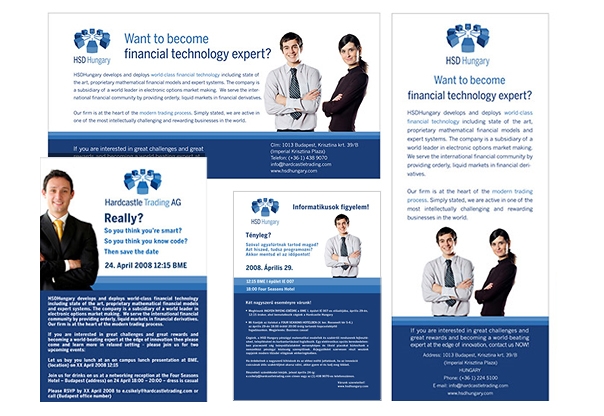 Solutions provided
Project team
Art-Director: Vadim Ostapenko
Design: Timár András, Vadim Ostapenko
Management: Timár András
Other works for this Client



Get in touch!
Project managers direct phones:
+36-30-231-1512 (English, for international clients)
+36-30-495-6522 (for Hungarian clients)
1137 Budapest, Jászai Mari tér 4/b
Office phone / Fax: +36 1 612-14-27
Contact us
Get the project you need: