Green Horizon Website
Green Horizon Environmental Magazine web portal design and development

Client: Green Horizon
Industry: NGO, Non-Profit, Association
Country: Hungary
Project details
Green Horizon is the quarterly magazine of the Regional Environmental Center for Central and Eastern Europe (REC), published from 1990.
Green Horizon assists the REC in its mission to promote public participation in environmental decision making by providing information on the environment and encouraging cooperation among regional stakeholders in 20 countries.
Website features:
Content management system (CMS)
News management system with archive
Events – Activities management - Calendar
Multilevel user registration and management
Advanced image gallery
Private messaging for users
Website search
Email notifications
Poll/Surveys
Document upload
Website and user statistics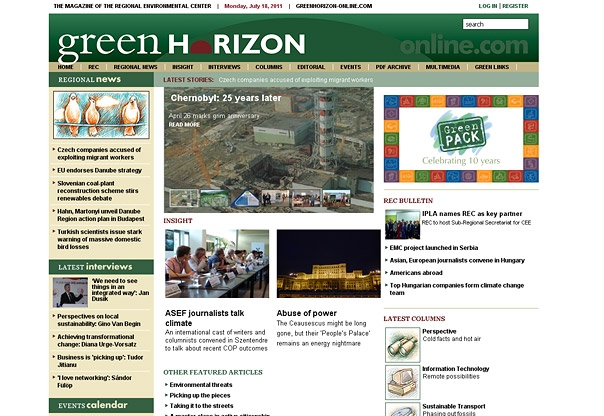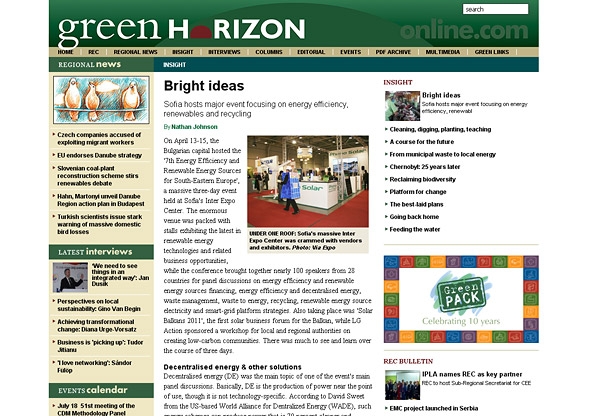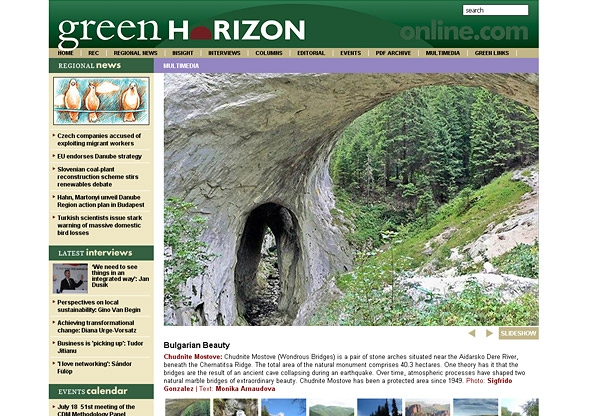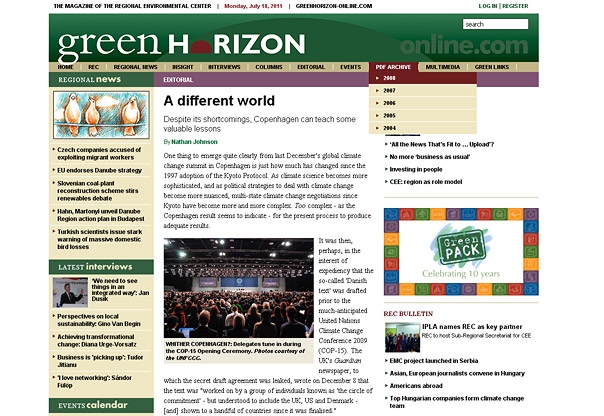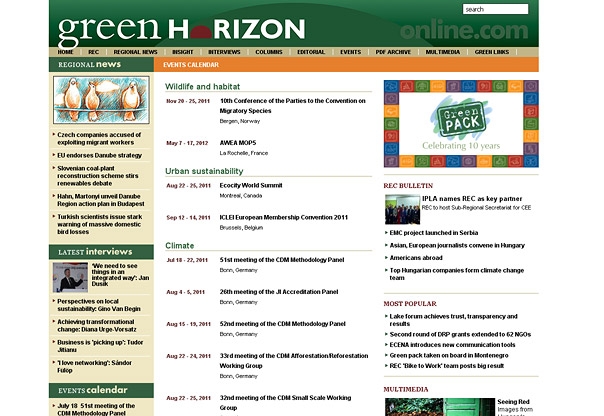 Project team
Art-Director: Vadim Ostapenko
Design: Vadim Ostapenko
Management: Mark Dave, Sylvia Magyar
Team:
Other works for this Client
Get in touch!
Clients in Hungary (Hungarian)

+36 30 495-6522
Contact us
Find the project: