Fausto's Restaurant Mobile Icons
Icons design for the restaurant mobile website

Client: Fausto's Restaurant
Industry: Restaurants, Café, Bars
Country: Hungary
Project details
One of the most exclusive Budapest restaurants Fausto's was opened in 1994 when head chef Fausto DiVora brought the best staff with him from Italy.
We have designed and developed website for the restaurant; in 2011 was launched mobile version of the website for the iPhone and Android users. These icons were designed exclusively for the mobile version.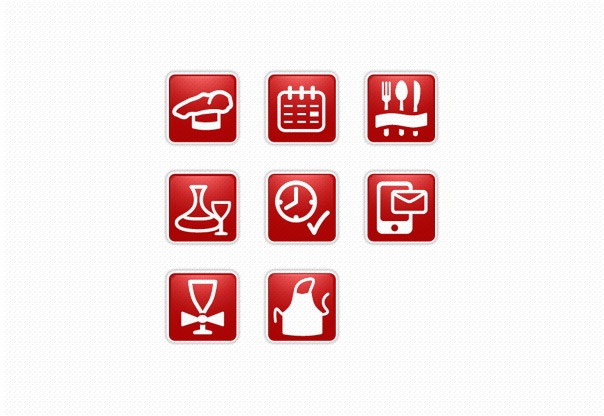 Icons on the mobile website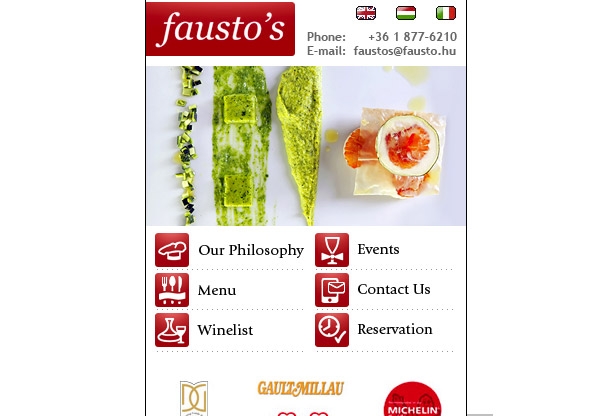 Solutions provided
Project team
Art-Director: Vadim Ostapenko
Design: Vadim Ostapenko
Management: Timár András
Team:
Other works for this Client



Get in touch!
Project managers direct phones:
+36-30-231-1512 (English, for international clients)
+36-30-495-6522 (for Hungarian clients)
1137 Budapest, Jászai Mari tér 4/b
Office phone / Fax: +36 1 612-14-27
Contact us
Get the project you need: