Discover Budapest Web Portal Design
Professional custom website design for a travel portal

Client: Discover Budapest
Industry: Travel & Accommodation
Country: Hungary
Project details
Discover Budapest offers wide range of travel products and services, inluding tours, rentals and service packages..
Discover Budapest requested from us new web portal implamentation and of the new online booking and reservation system to manage offered products and tours.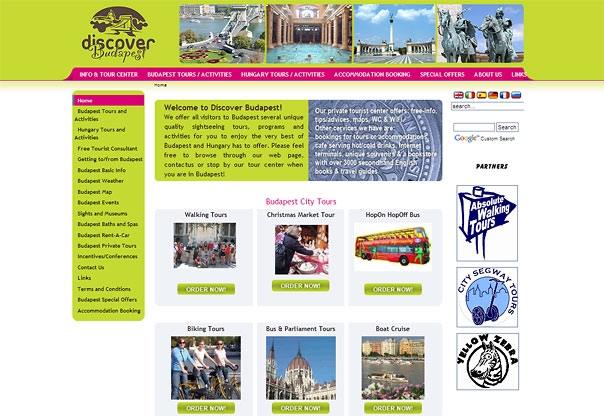 Online sightseeing booking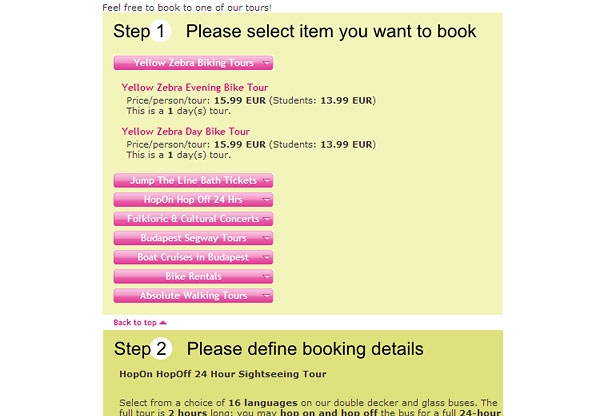 Project team
Art-Director: Vadim Ostapenko
Design: Vadim Ostapenko
Management: Ben Friday
Team: Albert Szwedo, Vadim Ostapenko
Other works for this Client
Get in touch!
Project managers direct phones:
+36-30-231-1512 (English, for international clients)
+36-30-495-6522 (for Hungarian clients)
1137 Budapest, Jászai Mari tér 4/b
Office phone / Fax: +36 1 612-14-27
Contact us
Get the project you need: