Danube Destinations website design
Website design for a travel agency

Client: Danube Destinations
Industry: Travel & Accommodation
Country: Hungary
Project details
Danube Destinations is a leader in travel excellence, offers exclusive luxury small group tours to Hungary with extra comfort.
With Danube Destinations you will definitely enjoy your tour experience with best available venues and unique locations provided by expirenced guides.
Artamax developed professional visual identity for the company, created webite and designed business cards.
Website is driven by our own custom built content management system (CMS) and managed by company staff.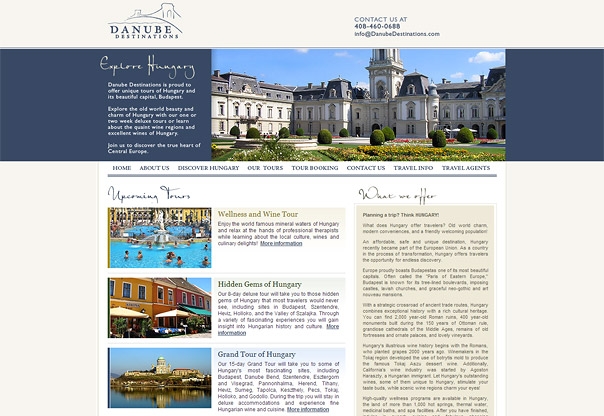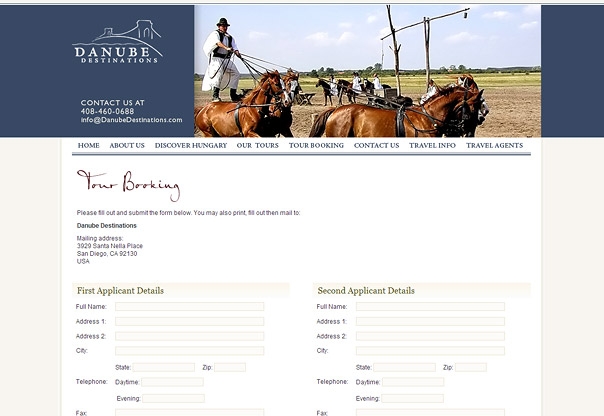 Project team
Art-Director: Vadim Ostapenko
Design: Vadim Ostapenko
Management:
Team: Albert Szwedo, Szép István, Vadim Ostapenko
Other works for this Client
Get in touch!
Clients in Hungary (Hungarian)

+36 30 495-6522
Contact us
Find the project: