Clinica del Dolor Website Design
Spinal clinic and research center website

Client: Clinica del Dolor de Barcelona
Industry: Health, Recreation, Sport
Country: Spain
Project details
Highly professional Institut de Columna Vertebral / Clinica del Dolor de Barcelona provides diagnostic, invasive, non-invasive surgery, lumbar spine surgery and many other services for treating spinal disorders in Spain.
The multi-disciplinary medical team is made up of neurosurgeons, neurologists specialized in pain management, specialists in alternative medicine and a rehabilitation team.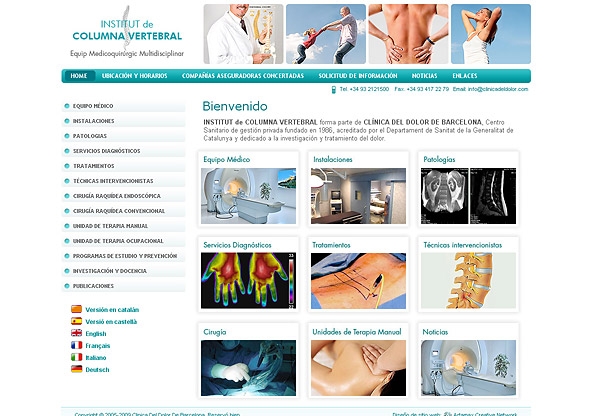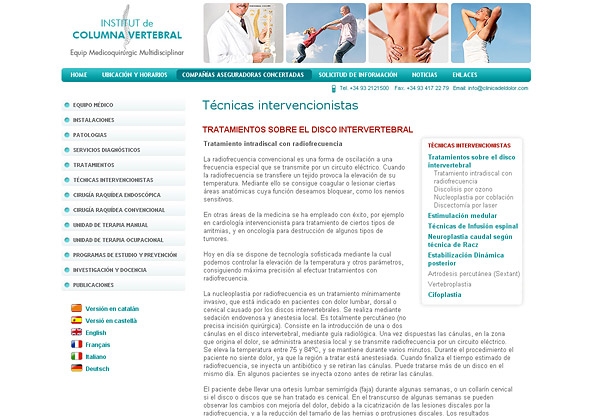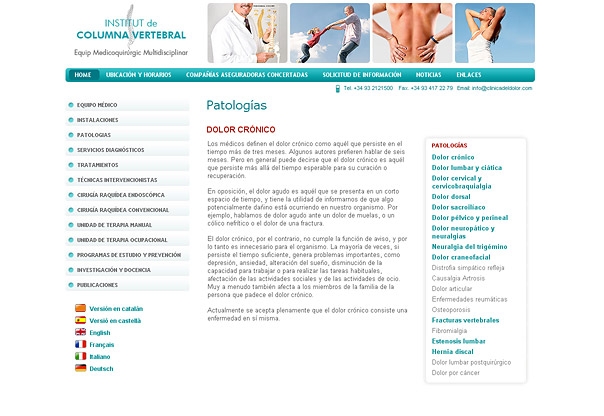 Project team
Art-Director: Vadim Ostapenko
Design: Vadim Ostapenko
Management: Dr Ricardo Ruiz-López
Team:
Other works for this Client
Get in touch!
Clients in Hungary (Hungarian)

+36 30 495-6522
Contact us
Find the project: