Chess Restaurant Website Design
Professional custom restaurant website design and development

Client: Chess Restaurant
Industry: Restaurants, Café, Bars
Country: Hungary
Project details
New Chess Restaurant & Bar features the very best in international and Hungarian cuisine, good food selection and fine wines in a pleasant atmosphere, at reasonable prices. The unique design, the memorable tastes and the professional service are natural attributes of this high-class restaurant.
Artamax was delighted to develop professional visual identity for the restaurant, developed webite and designed magazine advertisements, marketing materials and newsletters.
Bi-lingual website is driven by our own custom built content management system (CMS) and mainteined by restaurant marketing team.
Artamax also developed and launched customized electronic newsletter software.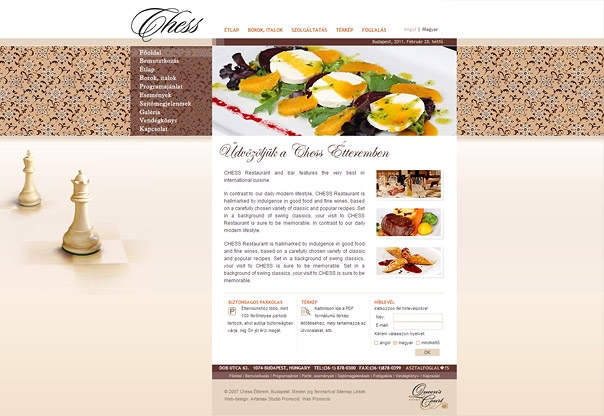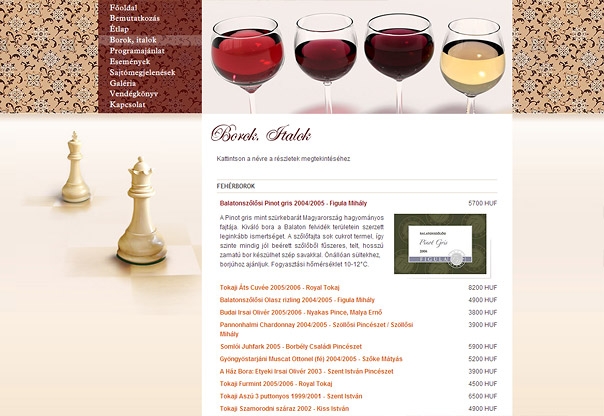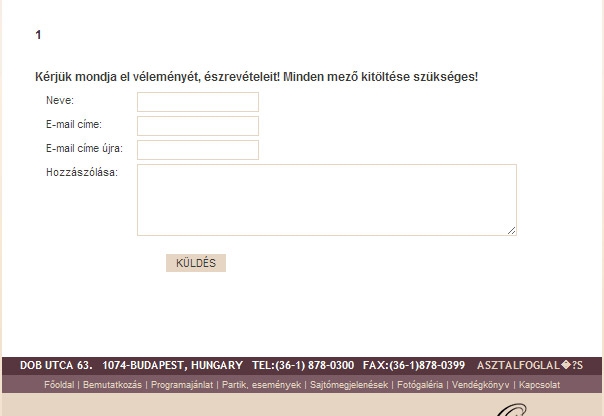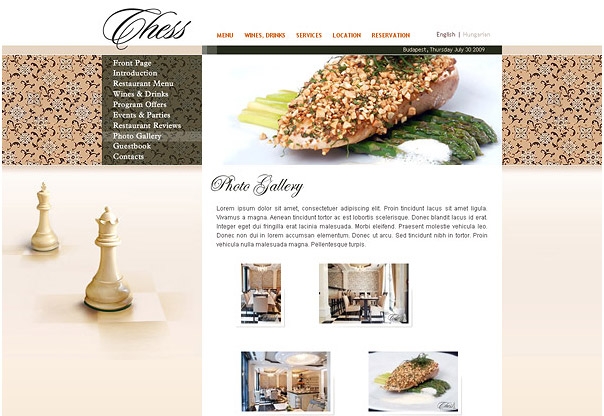 Project team
Art-Director: Vadim Ostapenko
Design: Szép István, Vadim Ostapenko
Management: Timár András
Team: Albert Szwedo, Szép István, Timár András, Vadim Ostapenko
Other works for this Client

Get in touch!
Clients in Hungary (Hungarian)

+36 30 495-6522
Contact us
Find the project: