American Clinics International Website Design
Professional website for professional organization
Client: American Clinics International
Industry: Health, Recreation, Sport
Country: USA
Project details
American Clinics International opened in Budapest, Hungary in February of 1999 and has become the leading provider of family practice and urgent care medical services to the foreign community in Budapest. ACI patients appreciate the high level of service in a very familiar environment. The Clinic serves individuals, families, companies, embassies, and non-profit organizations.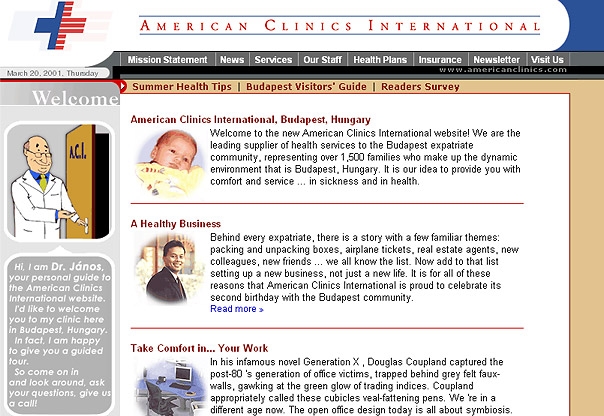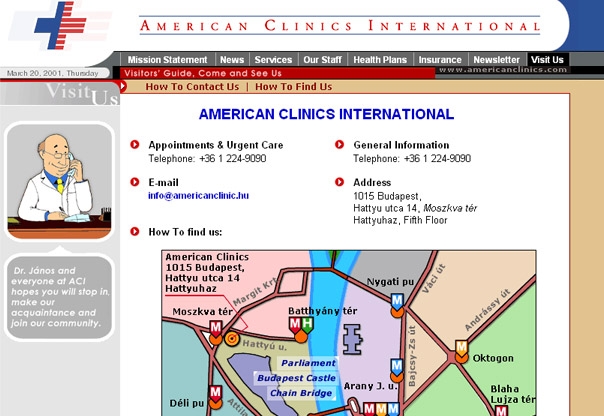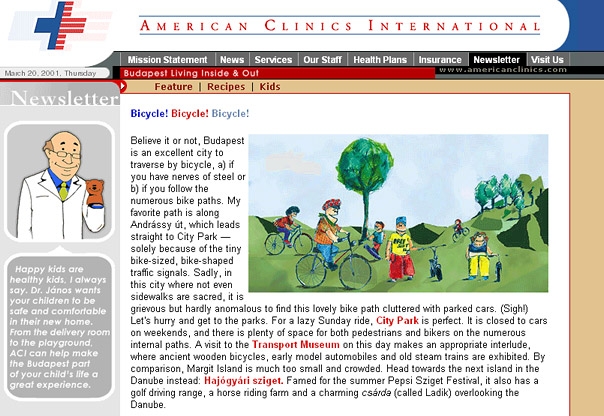 Project team
Art-Director: Vadim Ostapenko
Design: Vadim Ostapenko
Management: Judith Finn
Team: Heather Hermant, Timár András
Other works for this Client

Get in touch!
Clients in Hungary (Hungarian)

+36 30 495-6522
Contact us
Find the project: