A-Logic Stage Systems Website Design
Concert, events and stage equipment supplier website design
Client: A-Logic Stage Systems
Industry: Entertainment, Music, Media
Country: Hungary
Project details
A-Logic Stage Systems is a Hungary based company, providing professional eqipment for top-end international concerts, touring shows and large-scale music events.
Artamax was invited to develop new visual identity for the company's new site.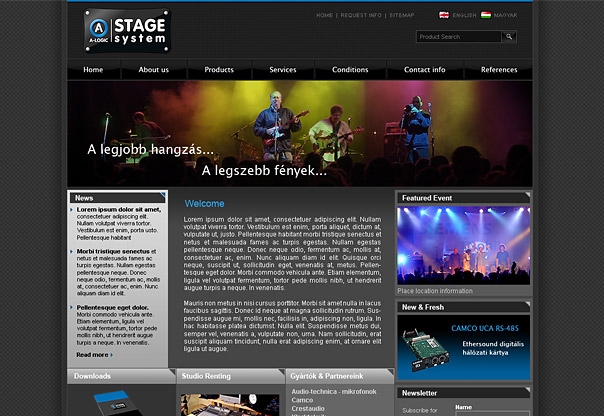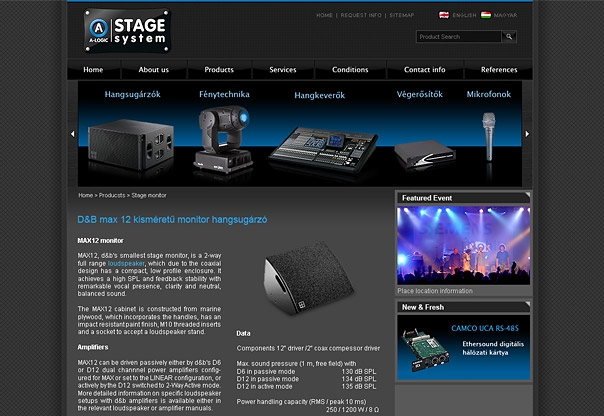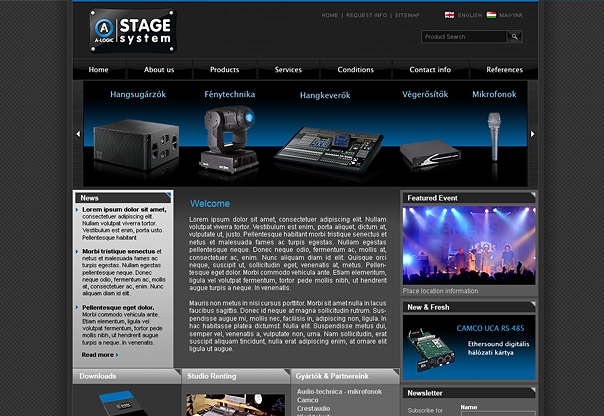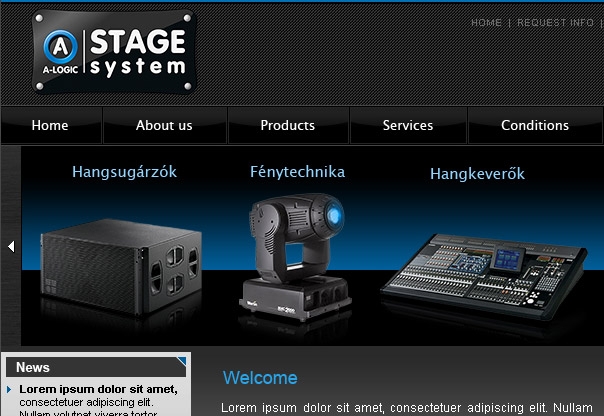 Solutions provided
Project team
Art-Director: Vadim Ostapenko
Design: Vadim Ostapenko
Management: Timár András
Team:
Other works for this Client
Get in touch!
Clients in Hungary (Hungarian)

+36 30 495-6522
Contact us
Find the project: