Absolute Tours Website
Professional Custom Website Design

Client: Absolute Tours
Industry: Travel & Accommodation
Country: USA
Project details
We are working with Absolute Tours since 1998 providing various web services for this fast growing tour operator.
This year Absolute Tours approached us with idea re-designing and re-structuring existing website and installing content management system (CMS) onto website, so that staff of the company could update pages themselves.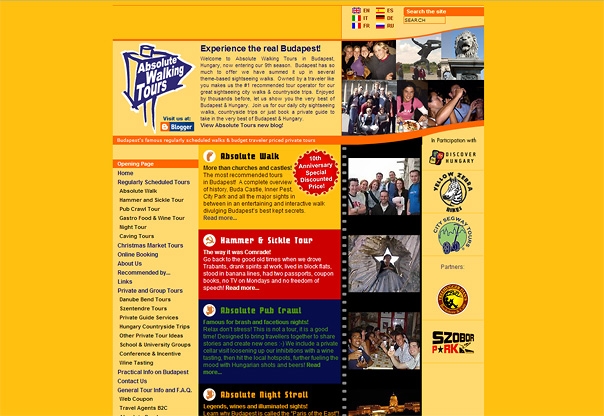 Project team
Art-Director: Vadim Ostapenko
Design: Vadim Ostapenko
Management: Ben Friday
Team:
Other works for this Client

Get in touch!
Clients in Hungary (Hungarian)

+36 30 495-6522
Contact us
Find the project: