8 Gramm Caffe Special Promotion Card
Marketing materials design

Client: 8 gramm Caffe
Industry: Restaurants, Café, Bars
Country: Hungary
Project details
For 8 gramm caffe we have designed a new logo and identity. This special card was designed for visitors to collect points after each visit.
8 gramm caffe promtional cards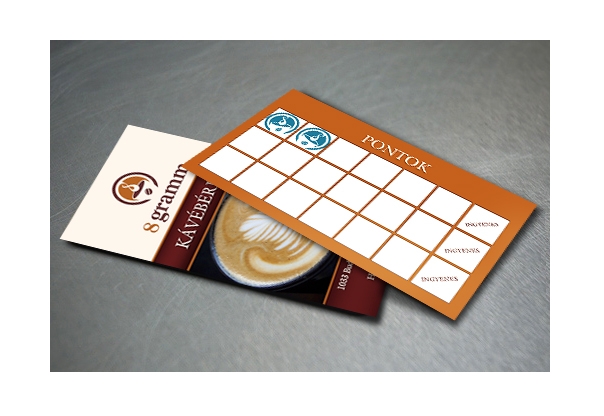 Solutions provided
Project team
Art-Director: Timár András
Design: Timár András
Management:
Team:
Other works for this Client

Get in touch!
Clients in Hungary (Hungarian)

+36 30 495-6522
Contact us
Find the project: